Marsh's 'world expertise' will help boost the insurer's 'growth journey', says chief executive
Specialist cycling insurer Pedalsure has announced it is collaborating with Marsh Commercial - broker Marsh's UK SME broking business - to deliver insurance solutions for UK cyclists.
Marsh Commercial aims to provide Pedalsure with the distribution channels to market its products to cyclists in the UK, as well as enable it to expand its business footprint globally.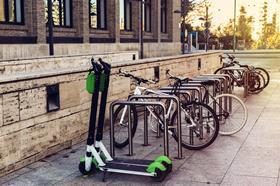 The partnership strives to provide cyclists with cover options for bicycle theft, accidental damage, personal injury, competitions and overseas transit.
'Collective insight'
Chris Barclay, sales director at Marsh Commercial, said: "We are excited to announce our collaboration with Pedalsure. [Its] dedication to customer service and innovation aligns closely with Marsh Commercial's.
"Our capacity to support organisations through growth and change, combined with our experience in risk and insurance, means we can draw on our collective insight to provide the best solutions and support for both Pedalsure and its growing number of customers.
"We look forward to working closely with [its] team."
Pedalsure chief executive Philip Lochner added: "We are incredibly pleased to share this news and I am delighted to announce our collaboration with Marsh Commercial.
"Most importantly, this will enable us to better service our dedicated customers through an even stronger compliance and best practice framework.
"This is a very encouraging time for the cycling industry in the UK and I am very confident Marsh's world-class expertise will allow us to continue our own exciting growth journey as a specialist insurer in the UK."
Founded in 2014, Peadlsure serves more than 25,000 customers and insures over £105m worth of bikes.