It provides public liability and personal injury cover to riders
Direct Line has today (5 August 2021) launched a specialist standalone cycling insurance product aimed at commuters and leisure cyclists.
The product aims to address the existing challenges cyclists face when covering their bicycle through home and contents insurance.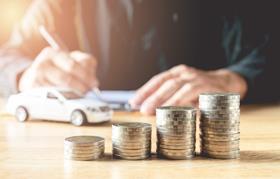 Paul Stevenson, product manager at Direct Line, said: "With the increased popularity of cycling in the UK over the last 12 months plus since the pandemic hit, we have used our expertise and industry knowledge as one of the UK's leading insurers to bring to market a specialist insurance product that is specifically tailored towards cyclists, their bicycle (including e-bikes) and their cycling kit.
"The policy can also cover insurance for third party costs as well as the cyclist themselves, giving our customers the protection and peace of mind they need when taking to their bicycle."
Direct Line's 2021 H1 results were published earlier this week, reporting that the insurer was returning to profit after motor insurance took a hit during the pandemic lockdowns.
New for old benefit
The new cycling product was developed alongside a team of cyclists and a specialist underwriter that has proven experience in the cycling insurance market.
It provides comprehensive cover at and away from home against theft, accidental or malicious damage to a customer's bicycle, e-bike and cycle accessories.
Those who have bought their own bicycles will have access to a lifetime "new-for-old benefit" to cover their bikes on a new replacement basis that is not capped to a limited period.
In addition, the cover also provides public liability and personal injury cover for the rider - this is tailored to the customer, with packages suited towards commuters and casual riders, adventurers and cycling enthusiasts.
Customers also have the option to be covered while participating in cycling races or sportives, as well as when travelling abroad with their bicycles.