The insurer's chief exec says transformation is 'not just about tech', but pairing it with the right cultural mindset
Direct Line chief executive Penny James has revealed that the insurer is "largely through the heavy lifting" of its technology transformation work following the roll out of its new motor platform in June 2021.
During a webcast with journalists and investors after the publication of the firm's 2021 first half financial results, James explained that Direct Line's transformation can be split into three phases – technology transformation, business transformation and business growth.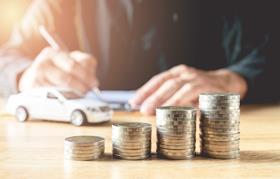 James continued: "The second phase is business transformation. Here, we expect to materially improve our cost position as we reduce double-run costs and improve efficiency to increase the accuracy and speed of our underwriting and, as a result, improve our competitiveness."
This business transformation will also aim to "improve the agility at which the organisation responds to and delivers change" as well as further "improve our customer experience through digitalisatsion and product personalisation".
Pace and agility
For James, transformation is not just about technology, however.
"It's about partnering technology with the right cultural mindset to deliver for customers at pace," she added.
For example, Direct Line recently revealed a key partnership with Motability Operations.
"Like many consumer markets, ours is digitising fast. Future success will be predicated in providing customer focus, efficiency and innovation with the insurance specialism of pricing and claims expertise," she said.
According to James, if Direct Line gets these attributes right, they become self-reinforcing, therefore delivering sustainable growth at attractive margins.
"The key to achieving this is pace and agility, which means continually removing friction from the system, combined with an underpin of great technology and data," she said.
"In contrast, out biggest cause of friction has been our IT systems - our tech transformation begins to address this, giving us tools that we believe are as good as any in the market.
"Our pricing teams and data scientists are working to leverage the tools now available to them and deliver a step change in our pricing and underwriting capabilities."
These tools also allow Direct Line to reduce its cost to serve customers through self-service, digitalisation and automation. It additionally offers the opportunity to make changes to systems much faster - James said these attributes are needed to win not only today, but also once the FCA's pricing reforms come in fully at the end of the year.
"Put simply, customers will still value strong brands, good service and a claims operation that delivers what it promises," she added.