Insurance Times speaks exclusively to insurtech Concirrus following the release of its latest whitepaper
EXCLUSIVE: Standing still and maintaining the status quo is no longer an option for insurance firms trying to keep up with digitalisation and new technology driven competitors entering the market. For larger organisations, successful digital transformation boils down to the "archetypical oil tanker versus speedboat conversation", according to Nigel Walsh, managing director of insurance at Google.
Although the insurance industry mostly agrees that digital transformation is fundamental for businesses to succeed and exist in today's climate, implementing this type of change is far from straightforward.
To accelerate the pace of digital transformation and provide the required infrastructure for future technological changes, Walsh said that firms should strive to "create the vision as to what the company will look like at the end of [digital] transformation".
He continued: "Only once that has been achieved can you effectively build the strategy for how this can be delivered.
"An important point also to note – the speedboat drivers are not likely to be the same skilled people that drive the oil tanker."
Walsh was speaking as part of a whitepaper published by insurtech Concirrus last month (February 2022), titled The Insurance Revolution: The ultimate guide to accelerating your digital strategy and delivering competitive advantage. This explored insurance company executives' stance on how to embrace a digital future.
Alongside Concirrus' co-founder and chief executive Andy Yeoman, other contributors to the whitepaper included Brit Insurance director of operations Paolo Cuomo and industry expert Jonathan Ibbot, as well as Concirrus' chief technology officer Vinod Singh and director of data science Kraig Appleton.
Legacy tech burden
But what is hampering insurance firms from fully immersing themselves in the digital transformation process?
Many are sitting at a burdensome crossroads because companies fear investing millions of pounds into a transformation project only to see "dubious returns on those investments" - especially as the end product, which can take years to develop in-house, can quickly be considered outdated again considering the pace at which technology evolves, said Yeoman, speaking exclusively to Insurance Times.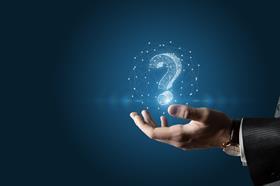 Conglomerates also face the challenge of managing centuries of "legacy [technology] and countless M&A activities over the years", noted Walsh. He added that the "technical debt in many of these large firms prohibits them from moving quickly".
A legacy system is outdated computing hardware or software that was once introduced with the aim of improving operational efficiency, but now acts as an operating disadvantage.
Echoing Walsh's sentiments, Yeoman explained that continuing to use legacy systems can make technology, such as claims platforms, "very difficult to maintain and change" because the "knowledge of how systems operate and who wrote them disappears".
Integrating different technology systems and utilising "vast amounts of new and different data" can also prove to be a challenge because it forces old technology to become "less able to cope with the ecosystem in which [it is] operating", he added.
Build or buy?
To get ahead of the game when a company is looking to invest in technology and its infrastructure, there are currently two popular options – for the business to build the relevant technology or platform themselves, or to become a systems integrator, using a best of breed buying approach.
These two strategies are not mutually exclusive, however, as a third, hybrid approach involves picking and purchasing parts of solutions that add value, while - with the support of a technology-based business - enhancing those systems with more bespoke capabilities.
For some parts of the market, the "ability to take a wider ranging view with a vendor, such as Concirrus, could be really interesting because we have a strategy of wanting to build not only a comprehensive data analytics platform, but also an equally comprehensive administrative platform that sits around the side of that", said Yeoman.
He continued: "We are finding now that the relationships that we've had with our customers have moved from us being a supplier to us being a partner. We've moved from having one-year contracts to three-year contracts."
The chief executive further revealed that insurers Atrium, Beazley and Hiscox are taking a more "strategic approach" to how they engage with the insurtech.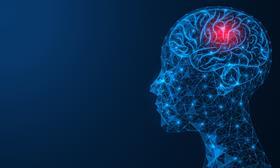 For those businesses looking to improve their operational efficiency via a partner or supplier, Yeoman highlighted that one key element here is for technology to support organisations' human resource (HR) policies, especially now hybrid working is the norm.
He said: "If an underwriter is working remotely, you do not want them to be disadvantaged with the information they have, nor make substandard decisions, and you also want them to collaborate with their colleagues, irrespective of where their colleagues are."
HR managers, whose two balances are typically to look after both the interests of the company and its people, can then be given options to make sure that technology "doesn't detriment the remote working in any shape or form".
For example, when an underwriter uses Concirrus' platform, the system's data can reveal what they view - to improve effectiveness, therefore, a HR manager can then monitor this information to determine which staff members can benefit from additional training.
Yeoman said: "We like Big Brother. I now look on Google Maps and it sends me right instead of left because there's a traffic jam. That concept exists in technology.
"HR is about helping people do a better job for the company and so any data you can give them within these applications is good."
Walsh added: "Evolution is already underway as increasingly businesses ask how they take a broken process and make it 5% to 10% better. However, it needs to be 10 times better if you are to make a real difference. Let's not be afraid of going after some big, audacious goals."