Around '53% of carriers believe their firm's claims technology is behind the times', according to new report
EXCLUSIVE: As the impact of technology on all aspects of the insurance transaction gathers pace, a new study has found that claims professionals are still concerned that the sector is not moving quickly enough – both in terms of tech adoption and marrying digital and human processes.
The Evolution of Claims report, which was conducted by Research In Insurance on behalf of loss adjusting business Sedgwick International, BLM and Iprosurv, concluded that while claims processes are ripe for further automation, insurers, brokers and MGAs all have concerns about access to the right expertise and knowledge.
It added that there remain nagging doubts among frontline claims professionals about the speed at which firms are embracing and deploying new technologies, using them to reorientate customer processes.
"Running fast alongside these trends is the rising tide of customer expectation: they want speed, transparency and fairness but not a de-humanised process," the study stated. "The challenge as the industry emerges from the pandemic, which has accelerated change, is to square this circle."
The report is based on 32 telephone interviews with senior claims professionals, conducted between September and October 2020, as well as an online survey of 149 claims-centric employees, completed between February and April 2021.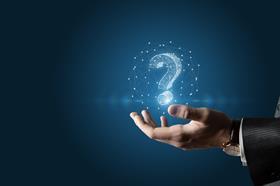 No one-size-fits-all
In terms of meeting customer demands, Sedgwick's report said the insurance industry needs to step back and look at its processes from the customer's perspective – including both digital-first users and the digitally disadvantaged.
"Universally, people want claims to be settled quickly, have a fair outcome, with little quibbling and interruption to their lives," it explained.
"Convenience and transparency are at the core of this reshaped service proposition and that means developing a 24/7 self-service approach, while acknowledging that will not suit every customer or every claim. Companies will have to provide this as an extra option in the choice of channels through which customers can interact."
Paul White, chief executive of Sedgwick International, added: "This will not be a one-size-fits-all model. Some customers won't like automated systems, while others will embrace them. Put simply, many people want to feel that someone owns their claim."
Despite the view of claims professionals that there needs greater momentum for change in terms of technology, the report found that the majority of respondents thought their own firm was not lagging behind the competition when it comes to service quality.
"Over half of professionals in claims or working closely with claims think that their firm is ahead of their peers in terms of the quality of claims servicing," stated the report. "This goes up to 64% of those surveyed among carriers. But 53% of carriers believe their firm's claims technology is behind the times, while just 13% believe their firm's claims technology is cutting edge."
Utilising automation
The report further found that the majority of claims professionals believe that automation will deliver the ability to focus on adding value to non-standard claims.
"As automation inevitability strips out many routine claims, and also the routine tasks within claims management, it will free up claims handlers to give customers the human attention and judgement where it is needed most – vulnerable customers, high value claims, difficult cases and those the customer feels are most important to them," said the report.
The result of this – according to the study – will be the ability for the claims handler of the future to put the customer at the heart of the claims process. It will also deliver greater amounts of data and allow for more empowered, easier decision-making.
"Opportunities abound for claims to be at the forefront of a customer-led process that significantly enhances the image of the industry," the report added. "It needs imagination to reinvent processes, investment to deliver the technology and new skill sets to meet customer expectations.
"The industry will need to be much bolder on the pace of change.
"Although most respondents display a refreshing degree of honesty about where they are on this journey and how much further they have to go, there is a strong thread of optimism that they will reach their destination."