Its gross income from car insurance premiums fell by 6.2% in the first half of 2021 due to fewer cars on the road, yet chief exec says the firm is 'entering the second half of the year with ambition and confidence'
Insurer Direct Line has reported an increase in its earnings for the six months ending 30 June 2021, with operating profit reaching £369.9m compared to £264.5m a year earlier.
This £105.4m increase in operating profit was broadly due to benign weather conditions, strong prior year reserve releases, the non-repeat of Covid-19 impacts on travel claims and the reversal of investment losses, the firm said.
Direct Line's underlying operating profit, meanwhile, rose from £264.9m for H1 2020 to £369.9m this year. Headline profit after tax rose from £192.6m to £203.8m over the same reporting period.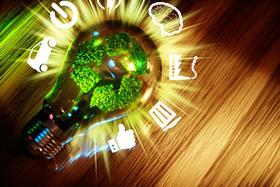 Overall, the insurer's gross written premium (GWP) fell 1.5% year-on-year to £1.6bn - £1.1bn of this total was related to Direct Line's brands, which includes Churchill, Green Flag and DLG Partnerships.
Meanwhile, its gross income from premiums in the insurer's main car insurance business fell by 6.2% due to fewer car sales and less new drivers out on the road.
Direct Line said the drop in motor insurance claims caused by the Covid-19 lockdowns was starting to reverse, however.
It also saw GWP growth of 16.2% in commercial lines - this part of the business is is the furthest through its technological transformation. The insurer said this result therefore demonstrated what can be achieved when new technology is paired with great service.
Penny James, Direct Line Group's chief executive, said: "We returned to growth in Q2, which is testament to our diversified business model, with commercial, home and rescue performing strongly."
James explained that the insurer had made "significant progress" on its strategic transformation during the first half of 2021 "at the same time as delivering strong operating profit".
The insurer additionally remains focused on achieving its 20% expense ratio target in 2023. It completed the first key step towards this goal in H1 thanks to its new property site strategy, which saw it purchase its head office in Bromley.
Direct Line said this gives the insurer the flexibility to fundamentally reposition the way it uses its buildings to deliver long-term savings equating to more than £10m each year from 2022.
Motor market stabilising
Speaking about the motor insurance market specifically, James continued: "In motor, we saw claims frequency remain below normal levels, fewer new car sales and a reduction in new drivers entering the market.
"These factors were strongest in Q1 and have started to reverse in Q2 at the same time as motor market premiums stabilised."
The insurer added that it was focused on maintaining the quality of its motor book, resulting in some lost competitiveness.
The current year attritional loss ratio for motor was relatively stable at 66.9% for the first half of 2021, Direct Line explained, up from 65.5% in H1 the previous year. This was driven by claims frequency remaining below normal levels, together with lower premiums.
In July, claims frequency returned closer to the level Direct Line assumed in its pricing. Consequently, it expects motor current year attritional loss ratio in H2 of 2021 to return closer to underlying 2020 levels, which it estimated was around 79%.
James added: "We maintained underwriting discipline throughout the first half, continuing to price for our view of risk and this, combined with the benefits of achieving a major technology milestone with our new motor platform now rolled out across Direct Line, Churchill and Privilege, positions us well as we look ahead."
Direct Line has rolled out its new motor platform to its biggest brands, Direct Line and Churchill.
It is already seeing benefits in pricing sophistication and digitalisation as a result of this, with further benefits expected to come through over the next 18 months.
Meanwhile, the business has continued to expand its claims capabilities through the acquisition of its 22nd auto services repair centre - this aims to support the insurer's competitive advantage in vehicle repairs. Direct Line also continues to invest in its capability to repair more advanced and electric vehicles too.
Alongside the publication of Direct Line's 2021 half year financial results, its board confirmed an interim dividend of 7.6 pence, up 2.7% on 2020. Direct Line shares rose 2.6% today (3 August 2021).
James said: "We are also launching the second £50m tranche of the £100m share buyback programme we announced with our last year end results."
New partnerships
Last month, Direct Line announced a new partnership with car and scooter scheme operator Motability Operations - this is expected to come into effect in 2023 and to increase Direct Line's motor customer base by around 15%.
The partnership is forecast to increase motor GWP by around £500m each year from H1 2023, with 80% reinsured back to Motability Operations.
James added: "This is an exciting and pivotal point for the business - we've completed the majority of our tech transformation and we're starting to reap the benefits of what the new systems offer us.
"This is driving real momentum and means we are entering the second half of the year with ambition and confidence."