The changes aim to evolve the group into 'an insurance company for the future'
Direct Line Group (DLG) has announced new senior management responsibilities as part of its mission to build a company which is fully digitally enabled.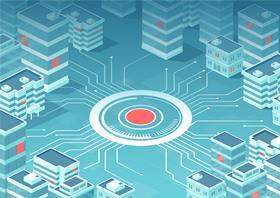 Moving into the next phase of its strategy to achieve this ambition, the group has created two new roles on its executive committee.
These will replace chief operating officer Steve Maddock, who announced he was leaving the group last month, and chief risk officer Jose Vazquez.
Direct Line has also appointed a new chief risk officer, Aurore Lecanon, who will start later this year subject to regulatory approval.
Following these changes, DLG's committee will now have 54.5% female representation, as well as a 33% representation of women on its board.
The new committee:
• Managing director, customer sales, service and claims: Jessie Burrows, who joined the business in 2016 as group financial controller and is currently managing director of claims, will take on this extended role and join the executive committee team. This move aims to provide more flexibility and pace in how the group responds to its customers, as well as creating a simpler, more flexible structure which supports the group's digital transformation.
• Chief information officer: This new role aims to prioritise the group's strategy to be a fully digitally enabled business through its leadership team. The new hire, for which recruitment is underway, will set the technology strategy, build the digital capabilities that will underpin the group's future business plan and leverage benefits from the group's pre-made investments in technology.
• Chief risk officer: Lecanon, currently chief risk and compliance officer at Prudential International, has been appointed to this role and plans to join the business later this year. Her focus will be on how the group shapes its approach to managing risk as the insurer continues its transformation. She succeeds Vazquez following his decision to retire.
• Chief strategy officer: Jazz Gakhal has been made a permanent member of the executive committee. Gakhal has held several roles across the business, most recently in commercial, leading Direct Line for Business through its transformation to deliver a new digital platform in the micro-SME sector.
Penny James, chief executive of Direct Line Group, said: "This business has real momentum and, despite lockdown restrictions, has continued to land big transformation projects.
"As we move into the next phase of our strategy, it felt like the right time to ensure that our executive roles were aligned to deliver it.
"I'm delighted to welcome Jessie, Jazz and Aurore to the executive committee, whose experience, drive and leadership will help us to forge ahead with our strategy to drive benefits and growth out of the investments we have already made.
"The whole executive committee team are determined to build an insurance company for the future, driven by data and technology which is fully digitally enabled and can operate in an agile and low cost way."