The chief executive will depart at the end of February 2022 after spending nearly 20 years at the firm
Insurtech CPP Group chief executive Jason Walsh is stepping down from the company's board and leaving the company, as reported by TheBusinessDesk.com.
Walsh will depart at the end of February 2022 after spending nearly 20 years at the group, including six years in his current role as top boss.
He will be succeeded as chief executive by current chief financial officer Simon Pyper.
Pyper's role will then be filled by group finance director David Bowling, who has spent 10 years at CPP Group.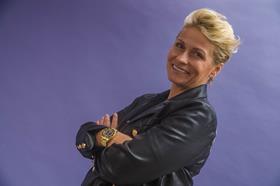 The insurtech's non-executive chairman David Morrison said Walsh initially joined the group following "several years of regulatory and financial tribulations", adding that Walsh has "guided the group to a point where it is financially stable".
He continued: "During his tenure, our businesses in India and Turkey, in particular, have enjoyed notable success and steps have been taken to position the group's product portfolio for the digital age.
"All his friends and colleagues in the business wish him all the best in his future endeavours.
"I am also delighted to welcome Simon Pyper as chief executive, who will now guide the business as it seeks to exploit the many opportunities that lie ahead."
Walsh's next moves
Walsh added: "I am very proud to have led the team that has helped make CPP Group the success it is today and to have transformed the business to enable it to take advantage of future opportunities.
"I wish the new management team the best as they seek to capitalise on the good progress made over the last few years.
"I remain a strong advocate of the company and look forward to following its progress over the coming years."