Zego has led the charge with the e-scooter revolution after several key partnerships, acquiring an insurance licence and tripling its staff headcount, now its co-founder and chief business development officer Harry Franks tells Insurance Times how the pandemic has benefited insurtechs
With electric scooters at the forefront of the post-pandemic world, Zego's co-founder and chief business development officer, Harry Franks is no stranger to innovation.
The insurtech has been at the heart of the UK's e-scooter roll out, last year in September it partnered with Bravo Group Networks, and Swedish e-scooter firm, Voi. In August 2020, Zego partnered with European e-scooter company TIER and in July UK-based e-scooter firm Ginger.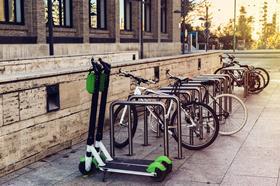 Speaking to Insurance Times Franks said that the pace of change for insurance in 2021 will see traditional insurers turn to insurtechs with a proven track record for innovation – and this is because the Covid-19 pandemic has generated a new consumer demand.
Franks previously worked at Deliveroo as global head of procurement with Sten Saar – in 2016 the two co-founded Zego in a bid to provide insurance policies fit for the modern day.
Looking back, he says 2020 was an "incredibly challenging year for everybody," with insurance being forced to change. But overall, this change has been of benefit to insurtechs as it has fast-tracked something that was in the making – digitalisation.
Franks is "hugely optimistic" and hopes technology will become a bigger part of 2021 and beyond. Therefore 2021 and 2022 for Zego will include more of the same.
As for Zego's focus for e-scooters this year, it will be in commercial motor insurance, and its open to taking on more micro-mobility partners in the UK and Europe.
This is despite commercial motor being very niche, but Franks says "its rising very fast" pointing to the surge of e-commerce, urbanisation, sharing vehicles, and ride hailing. "There's a huge amount of work that we have to still to do to support those sectors," he adds.
Strategic move
Speaking about e-scooters, he continues: "For us, this is a strategic move, we have created great solutions for the rise of this e-scooter revolution, and I hope we will continue to scale that. What I think is interesting is the core competencies that we are building underneath those e-scooters."
This includes how to capture data, understanding it and sharing this with customers. He says this data could help insurers understand risk better, given that e-scooters are a relatively new type of motor vehicle.
"E-scooters are interesting for us specifically as our long-term view is that our roads are going to be covered by very different types of vehicles, he adds.
"What we are trying to do is here is create more 'fit for purpose' products for commercial vehicles – fleets or direct to consumer."
And as for Zego exploring other micro-mobility options, he says "there's definitely scope for it, as long as it hits all the same kinds of notes."
Tough time
Meanwhile the pandemic has highlighted challenges for traditional insurers with rigid framework and infrastructure.
Pointing to the challenges seen in business interruption and motor insurance, he adds: "Generally customers want something different to look after them during this challenging time, or a type of coverage for this new world, but the traditional insurance market has been slow or reacted poorly to that."
For business interruption insurance, he says this generated a lack of faith in insurers being able to support firms in their hour of need.
"I think it has been a very tough time for the interaction between customer and insurer, but that creates a massive amount of opportunity. There is more of a need to digitise, an insurtech can have a bigger part to play," he adds.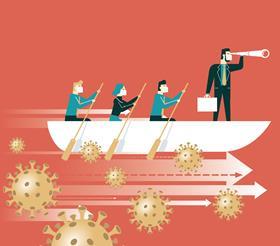 Although he says that insurtechs have a "real opportunity" to accelerate their relationship with insurers.
When asked what holds traditional insurers back from innovation, he says: "The scale – making a change in an organisation of that size is very challenging but there are also fundamental issues with legacy systems, and a cultural one – an issue of where the incentives lie."
For example, an insurance company is obligated to its shareholders, meaning real change would take long-term thinking and major reinvestment. Therefore one of the cultural challenges is having to forgo some near-term shareholder benefit.
Polarisation
In terms of which insurtechs might partner with insurers, he says. "I think we might see a level of polarisation in the insurtech market. Those nascent pilots will be hard to get off the ground as margins are tighter."
This is particularly the case during the pandemic, but also bigger insurtechs often have a more visible track record.
"The pandemic has shown the value of being agile and flexible, and creating new solutions that are more adaptable to this new way of working, he adds.
"The easiest thing to do is just to continue where you are and that's a road to nowhere. If a partner or insurtech can bring value to both parties, that's the crucial thing, then there is space for them – big or small."