The unicorn's chief executive said its has 'been one of the most difficult times for all of us' but the insurtech is fully committed in supporting staff
Insurtech unicorn Zego will "regrettably" be letting go of 17% of its staff across various departments, according to chief executive Sten Saar.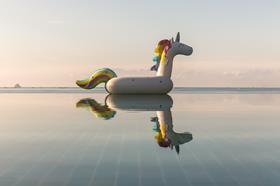 Earlier this week (11 July 2022), Saar announced to all employees that the commercial motor insurance provider could "no longer avoid headcount reductions".
Saar said: "We wouldn't be going ahead with this if we hadn't already explored other options. We similarly wouldn't have chosen this path if I didn't believe it was the right thing to do but, as Zego's chief executive, I have to hold myself accountable for this decision.
"This has been one of the most difficult times for all of us at Zego, and so we are fully committed to supporting the team in the coming days."
These staff reductions follow Zego announcing in August 2021 that it was boosting its engineering staff count to advance its data and technology stance.
Refocused priorities
Zego told Insurance Times that the decision thad not been "taken lightly" and was due to economic headwinds.
It added that while strong growth had continued in 2022, it had also experienced an increase in costs that led to "course adjustments in order to adapt to the new economic environment".
Saar continued: "Looking further ahead, we will be directing all of our energy towards our refocused priorities, towards building on our growth this year to date and towards powering opportunities for our customers well into the future."
Zego said it had attempted to make the process of headcount reductions "fair, thoughtful and respectful".
For example, it is now actively supporting these employees who have contributed a great deal, as they transition out of the business.
Meanwhile, the company says it has refocused its priorities for the future on maintaining a "laser-focus" on serving its customers better than ever before.