While 2021 was filled with the creation of insurtech unicorns, 2022 saw sector-wide staff layoffs - and there could be more to come as inflation and the cost of living crisis continues to grip the market
In 2022's fourth quarter and January 2023, the world's leading technology companies - such as Google, Microsoft, Amazon and Meta - have slashed staff numbers following the Covid-19 pandemic.
Mirroring this movement, the insurtech sector also initiated staff layoffs last year.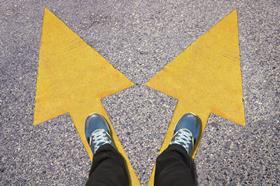 In July 2022, for example, motor insurance insurtech Zego cut 17% of its headcount due to "economic headwinds", while US-based insurtech Lemonade cut 20% of Metromile's staff after it bought the pay-per-mile auto insurance firm.
SME business insurance insurtech Next Insurance also made 17% of its staff redundant last July, impacting 150 employees, and cyber insurance analytics firm CyberCube reduced its workforce by 30% too.
In June 2022, insurtech platform Policygenius additionally confirmed that it was losing 25% of its staff in a bid to cut costs.
Amid the UK's current high inflationary and cost of living environment, this insurtech redundancy trend could be set to continue - especially as the post-Covid return of face-to-face meetings and events has seen digital communications take a back seat in some instances.
Speaking exclusively to Insurance Times, Paul Williams, chief executive of Manchester-based insurtech Ripe Thinking, said: "[This trend] goes right back to Netflix when the firm announced a drop in subscribers.
"Since then, you have had Meta and Amazon suffer. What's happened there is a loss of confidence from investors - most probably sparked by overvaluations in businesses."
Netflix announced in April 2022 that it had seen its first subscriber decline since 2011, with a 200,000 subscriber dip in the first quarter of that year.
Williams believes that insurtech redundancies are wrapped up in a wider issue - that the global macroeconomic hotpot of high inflation and the cost of living crisis has led to a worldwide business slowdown.
Benjamin Hatton, insurance analyst at GlobalData, agreed that the current economic environment has been to blame for tech company layoffs.
He added: "Perhaps the sentiment of big tech layoffs could feed down towards small technology companies [in] other industries."
To pivot or not?
Williams predicts that over the next 12 months, insurtechs will continue to pivot their operating models as they address shortcomings in revenue and costs. He also thinks there could be increased M&A activity.
Lemonade is a prime example here - the insurtech made its UK debut in October 2022 by partnering with insurer Aviva to deliver contents insurance.
For Williams, "the idea of world domination that a lot of these insurtech business have" is now "proving difficult" to action because the cash burn associated with rapid expansion "is quite challenging".
He continued: "In a world where it is more difficult to get capital now than it was a year ago, that's forcing companies to pivot their business models and revisit their strategies."
This is a tactic that insurtech Honcho had to employ in July 2022 - it moved from a B2C operation to instead offer B2B embedded insurance after it experienced difficulty acquiring customers in a highly competitive market.
Having a sustainable insurtech business comes down to three fundamentals, according to Williams – being able to grow, making money and generating underwriting returns for the risk carrier and serving customers well.
Williams added: "If you are not doing all three, then you've got trouble ahead. There will be winners that have a sustainable model and can demonstrate it."
Agreeing with Williams' perspective around the difficulty of obtaining capital, Hatton added that "investor appetite has dried up quite significantly over the past six to 12 months".
He continued: "Insurtechs are now challenged to turn profits and achieve better financial results as they no longer have the safety net of more funding rounds to cover significant losses.
"Higher interest rates are also pushing investors towards more traditional investment vehicles."
'Quick and easy' way out?
Overall, Hatton believes that the reputation of insurtechs should not be affected by mass layoffs at technology firms.
However, Kamales Lardi, digital technology expert and author of The human side of digital business transformation, warned that tech staff layoffs could - in fact - prove to be more detrimental than employers think.
She explained: "One key impact will certainly be the loss of tech knowledge and technical capabilities as large numbers of staff are forced to leave rapidly.
"In such situations, there is little time and motivation to document information and knowledge, or even [to] transfer knowledge to remaining staff.
"Another key impact is the slowdown of innovation - as we head into a troubled economic situation, tech companies [are instead focused] on cost reduction."
Lardi thinks insurtech layoffs are the "quick and easy way out" without firms truly exploring alternative options - such as the staff on demand model used by companies such as Uber. An on-demand employee is someone who works for a company only when needed.
Lardi also believes that layoffs can impact diversity.
She said: "Layoffs in insurtech could also have a disproportionate impact on diversity. Insurtech solutions developed by a diverse group of people could be more powerful, meaningful and accessible [for] a broader global community.
"Without that diversity, the insurtech solutions that are developed could be limited to specific groups or biased towards one single uniform group."
Remaining sustainable
For Williams, the factors underpinning a sustainable insurtech remain unchanged.
"If you want a long-term, sustainable [company and a] good valuation for your business, you need long-term economics that work," he explained.
"You need to be able to generate cash. You need to be able to grow and serve customers in a model where it all hangs together and provide shareholders with an acceptable return.
"What we are seeing now is those models that have relied on shareholders constantly pumping in money are finding it tough – every other day you see another insurance business using the words 'pivoting their business model', which often means the reality of having to make a sustainable profit while growing your business."
If pivoting the business model cannot be achieved, then overhead costs and headcount are then scrutinised, Williams noted.
PASS NOTES: Insurtech and big tech firms layoff timeline
January 2023:
Google cuts 12,000 of its staff due to challenging macroeconomic conditions.
Microsoft slashed 10,000 of its employees.
Amazon axed 18,000 jobs - mostly in its consumer retail and human resources divisions - in a bid to save costs.
November 2022:
Meta, the parent company of social media site Facebook, slashed 11,000 jobs. Chief executive Mark Zuckerberg attributed this move to overhiring during the Covid-19 pandemic and the predicted outlook of the e-commerce market.
June 2022:
Policygenius loses 25% of its staff in a bid to cuts costs.
July 2022
Zego cuts 17% of its staff members due to "economic headwinds".
Lemonade loses 20% of Metromile's staff following its acquisition of the insurtech.
Next Insurance axed 17% of its staff, impacting 150 employees.
CyberCube reduced its workforce by 30%.