The insurtech market is mourning the approaching loss of Tech Nation - sector leaders say 'there is a real need for more scaleup support' in its place
By technology editor Clare Ruel
It is the end of an era – on 31 March 2023, Tech Nation will be closing its doors for good after a decade in operation.
The not-for-profit organisation, which aimed to support UK-based technology ecosystems, has had its public funding pulled and is no longer the recipient of the Department for Digital, Culture, Media and Sport's (DCMS) Digital Growth Grant.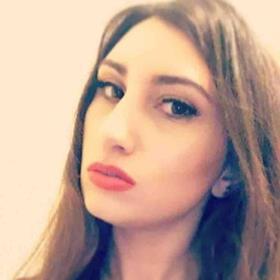 The grant was designed to accelerate the growth of startups and scaleups in the digital sector. In June 2022, DCMS confirmed that the grant was re-opening for applications.
It stated: "Over the last six years, the digital sector has flourished in the UK and we believe this is the right time to assess the tech ecosystem to ensure our future support is tailored to the changing needs of the UK's digital sector and achieves the best value for taxpayer's money."
Tech Nation - which counts Deliveroo, Just Eat, Marshmallow, Monzo, Revolut and Peak as some of its alumni - anticipated this move back in April 2022, leading it to apply for new funding.
It is both publicly and privately funded. Its public funding previously came from the DCMS, while its private funding is from sponsorships and paid-for educational programmes.
However, the company confirmed it was unsuccessful in obtaining additional monies via LinkedIn in January 2023. Soon after - on 10 February 2023 - banking organisation Barclays was confirmed by DCMS as its new Digital Growth Grant recipient, set to receive up to £12.09m over the next two years.
A 'real need' for more scaleup support
News of Tech Nation's closure has been met with outcries of dismay from the insurtech and investor community.
Mark Huxley, non-executive director at Altus, voiced his disappointment in a blog published on the 12 February 2023. He wrote: "None of this adds up to any kind of positive outlook as we continue to stare the spectre of recession in the face and wonder how will we escape its clutches."
This January, the UK became one of a few countries - alongside China and the USA - to hit the combined market valuation of $1tn (£832bn) for its tech sector.
Huxley believes the UK is therefore at a "pivotal point where it does need to define a new commercial paradigm".
Meanwhile, David Foreman - managing partner of startup and SME lending and equity solutions firm Praetura Ventures - noted in a LinkedIn post in January 2023 that Tech Nation "made a difference in the startup communities around the UK".
L Marks' chief executive, Daniel Saunders, additionally wrote on LinkedIn: "The region will feel the impact with the closure of Tech Nation and there is a real need for more scaleup support and focused commercialisation programmes."
No easy solution
But what about Barclays?
Tech Nation is now allegedly in a dispute with the bank over Transfer of Undertakings (Protection of Employment) regulations, also known as TUPE.
Under TUPE regulations, there is a rule of thumb test which states that if the percentage of working time an employee spends in the transferring business is 50% or over, then they should be moved across to the new employer - in this case, Barclays. This rule is designed to protect employee rights.
A Barclays spokesperson said: "Discussions with Tech Nation are still ongoing, so it would not be appropriate for us to comment in detail at this time. However, we are keen to work with Tech Nation to explore any suitable opportunities for their employees within the Barclays family."
Tech Nation was also open to selling off any of its remaining assets - interested parties had until 14 February 2023 to bid on these.
One thing is for certain - Tech Nation closing has left a giant, gaping hole in the insurtech community, which I do not believe can be plugged easily. After this chain of events, it remains to be seen how insurtechs and early stage startups will be supported in the future - but this support is needed.
I join the insurtech community in mourning the loss of Tech Nation.