The new grant funding competition will open in Summer 2022
Government backed not-for-profit organisation Tech Nation will be applying for new funding following fears it may lose its annual public funding.
In November 2017, Tech Nation established its Insurtech Board to support the UK insurtech ecosystem with collaborative initiatives and funding from HM Treasury.
The London headquarterd national technology network platform, which supports the journeys of startups and scaleups in the insurtech space, is now looking to apply for the Department of Culture, Media, and Sport's (DCMS) new Digital Growth Grant competition.
DCMS will continue to provide direct grant funding to Tech Nation until March 2023.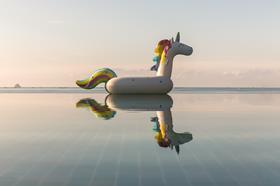 Tech Nation is both publicly and privately funded. Its public funding comes from the DCMS, while its private funding is from sponsorship and paid-for educational programmes.
The organisation's funding from government for the period 2019 to 2020 was £7.1m. However for 2021 to 2022, this funding was reduced.
A spokesperson at Tech Nation said: "We work in close partnership with DCMS and have been working with them to evolve our current funding model.
"Tech Nation continues to play a fundamental role in the UK tech ecosystem and will do so going forward. We do intend to apply for the new Digital Growth Grant."
It follows the UK technology industry being valued at $1tn, with collaborative vehicles like Tech Nation helping to drive growth.
Data from Dealroom and Tech Nation released in June 2021 saw the UK's technology sector reach its 100th unicorn milestone after the valuation of Tractable. A unicorn is a startup valued at $1bn or more.
Important pillar
According to the DCMS, the Digital Growth Grant competition will open for applications in Summer 2022.
A DCMS spokesperson said:"We've had a successful partnership with Tech Nation for six years and this decision is not connected to their performance.
"We are moving to a grant competition to bring this funding in line with the majority of government grants, which are awarded through a competitive process.
"The competition will ensure better value for taxpayers and award funding to the best organisation or organisations to drive tech sector growth across the UK."
The successful bidder for the DCMS grant could receive to £12.09m to be spent across two financial years either 2023 to 2024 or 2024 to 2025.
Bids that address known market failures and that fast-track the growth of the technology startup sector and their ecosystems will be invited.
A spokeperson at Tech Nation explained: "Tech Nation has an eight-year successful track record in supporting and promoting the UK tech sector – an important pillar in the UK economy.
"Tech Nation programmes have engaged over 3,000 businesses, including over 1100 companies which have specifically graduated via its growth programmes including a third of all UK-based tech unicorns.
"It has also contributed more than £600m of Gross Value Add (GVA) to the UK economy, with a return on investment of 15 times."