More than one in three engineering leadership positions are occupied by women, including Zego's chief technology officer
Commercial motor insurance provider and insurtech Zego has bolstered its engineering team as the business works to strengthen its data and technology stance to more accurately assess risk and pricing.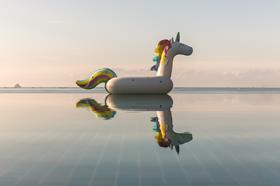 Last week, Zego hired its 100th engineer - overall, the firm has grown its workforce across all departments by 42% since the start of the year.
The engineering team spearheads the company's continued innovation in risk assessment and pricing.
Engineers also play a central role in developing Zego's products, which are tailored for businesses ranging from self-employed drivers and riders through to global fleets, with bp being a recent partnership.
Kingsley Macy, chief people officer at Zego, said: "Zego has established itself as a leading employer, with a proven track record of bringing in the most sought-after, diverse talent in a highly competitive market.
"With each hire, Zego is able to innovate further whilst maintaining the same diverse pool of talent that made this growth possible."
Zego raised $150m in its series C funding round in March, which saw it become the UK's first insurtech unicorn.
Diversity and inclusion pledge
Zego continues to uphold its pledge to be a highly diverse, inclusive and supportive working environment.
The insurer is growing rapidly, but has been able to maintain a high level of diversity - more than one in three engineering leadership positions at the firm are held by women, including the chief technology officer, and 24% of the entire team are women too.
Sean King, director of engineering at Zego, said: "Zego's engineering team continues to grow in numbers and strength.
"As a modern, tech driven business, we want to keep building on the amazing talent we already have in this department, so that we can deliver great products for our customers."