Devonshires' Stephen Netherway tells Insurance Times how the Enterprise Act could affect business interruption pay-outs following the Supreme Court appeal ruling earlier this month
Business interruption (BI) claims pay-outs are a "ticking time bomb" where these have been unreasonably delayed for UK businesses shut during the Covid-19 pandemic lockdown.
This is according to Stephen Netherway, partner at Devonshires' law firm, he warned that claims for further damages on top of the previous ones could be brought by policyholders if pay-outs were "unreasonably delayed".
He told Insurance Times: "The pandemic is almost a paradigm example for the [Enterprise] Act's intervention – if a business has failed because of a delay in claims payment, then the Act should permit damages to be claimed for that business failure."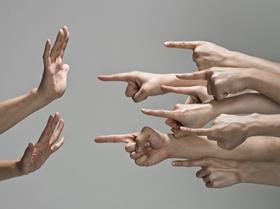 The purpose of the Enterprise Act 2016 (EA, 2016) allows policyholders to claim against their insurer for damages suffered as a result of late payment of claims, in addition to any sums due under a policy.
This means that where businesses have in the meantime closed or failed, policyholders are still able to make a claim under the EA (2016).
If administrators have been appointed, the administrator can claim, so can a trustee in bankruptcy.
It follows the Supreme Court judgment appeal earlier this month for the Financial Conduct Authority's (FCA) BI test case.
Knife-edge
Netherway, continued: "Many businesses are on a knife-edge, was it ever sufficient for insurers to delay payment because they wanted to see finality from the courts?
"This could be a further hidden exposure, not reserved for by many insurers and not necessarily a risk that reinsurers would accept they should pay. This is another incentive for insurers now to make speedy payments."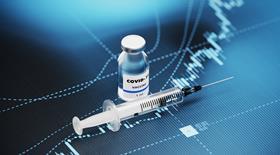 For example, he explained if policies have very specific definitions of what constitutes an infectious disease – Covid-19 not being within that definition, or very specific exclusions then it will not pay.
Meanwhile for the more widely worded policy wordings, he said: "The Supreme Court has shut the door on some arguments left standing after the High Court judgment – government exhortations, not just issued regulation, can be sufficient to amount to restrictions; a claim can be made now if just part of a business or [its] premises is affected by Covid-19; trends clauses cannot be used to apply the effects of the pandemic to reduce quantum."
Netherway stressed that it will still be necessary for businesses to show that it was "effectively required to cease business and that its losses flow from that general business decline," which because of footfall disappearance will not be sufficient.
"For many insurers, whose policy wordings have been under the judicial microscope, the focus going forward may well be on claims adjustment rather than primary argument that coverage does not simply engage," he added.