The firm's chief executive further believes that 'the relationship between brokers and insurers requires robust and immediate regulatory action'
The Supreme Court ruling on the interpretation of business interruption (BI) policy wordings in relation to the Covid-19 pandemic has created a "wordings lottery" and highlighted that the insurance sector is "no longer fit for purpose" and has "systemic failings", according to outsourced insurance buyer and claims resolution firm Mactavish.
The firm's chief executive Bruce Hepburn believes that businesses that may have a valid claim under the Supreme Court judgment may have missed the boat on notifying insurers because of advice from their brokers.
"What this amounts to is a wordings lottery in which a minority of businesses will find that they do now have a valid claim – however small – while others, through no fault of their own or conscious choice between wording types, are left with nothing," he explained.
"It's lifted a veil on this strange industry in which neither insurers, brokers, or policyholders have a clue as to what is and isn't covered under the policies they sell and buy. Ironically, the best hope for many claimants will be that some of the more responsible insurers realise the incredible reputational damage that this crisis has caused and move to settle claims promptly before it gets worse.
"The insurance and broking industries seem to exist in a land that is detached from economic reality, but it's important to remember that only last week the Federation of Small Businesses predicted that 250,000 firms may be facing bankruptcy in the months ahead. For them, this is all too real. Meanwhile, the FCA has pulled a small number of survivors from the wreckage and is now celebrating."
Are brokers the problem?
Furthermore, Mactavish thinks that "the relationship between brokers and insurers requires robust and immediate regulatory action" due to the revenue some brokers may receive from insurers, which can be directly linked to premiums placed – the firm even wanted the role of brokers to be addressed within the High Court's initial test case hearing.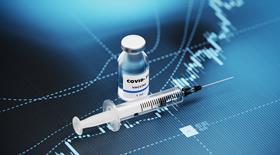 Hepburn explained: "The insurance industry is not held in high esteem and rightly so. A lot of the practices we see in our work are wrong.
"Policyholders appoint brokers to work for them to get the best deal. In reality, whilst there are some very good brokers, they are too often also working as the agent of insurers, producing incredible potential for conflicts of interest."
Hepburn went on to question brokers' service, adding that it often compares to customers using an aggregator website.
He said: "We have a ludicrous situation in which policyholders all too often pay brokers for professional advice only to find that such advice is deemed irrelevant by the FCA and the courts, and that the onus is entirely on the policyholder to interpret incredibly complex insurance law.
"Worse, many brokers' terms of business actually exclude liability for the professional advice they do supply on wordings, meaning that clients cannot pursue them for damages even when their guidance has clearly been wrong.
"In reality, in too many cases there is little difference between using a broker and simply buying insurance through the aggregation websites we might use for travel or car insurance – except that brokers charge much higher fees and aren't held to the same standard as consumer intermediaries."
In addition, the "long-term health" of the industry may also be affected by the BI situation, Hepburn noted.
"Our role is to champion the interests of policyholders, but it is worth adding that these problems also impact the long-term health of the insurance industry itself," he said.
"It is one of the UK's major net-exporters, but that will not remain the case if it continues to sell an inadequate, unclear and overly standardised product through convoluted intermediary arrangements and then tries to do absolutely everything in its power to avoid paying out."