Bikes are the "most common" item to be stolen and are difficult to trace, says insurance director
Claims for cycle thefts between January and April 2022 have increased by 126% compared to the same period last year, according to new data by home insurance provider Urban Jungle, published today (28 June 2022).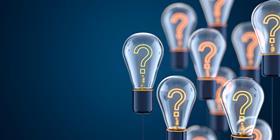 As more people switch to cycling amid rises in the cost-of-living and fuel, Urban Jungle said that it was important to have the correct level of insurance cover in place to protect against loss or damage.
According to the insurer, 1.3m Brits purchased a bike during the pandemic.
Cover check
Urban Jungle insurance director Stephen Cowap said: "Whether you're a bike fanatic or humble commuter, theft claims are very common among cities and high-density areas.
"Bikes are the most common thing to have stolen as they are difficult to trace and easy to steal.
"From the data, it looks like bike thefts aren't slowing down any time soon and so it's always worth taking extra precautions to protect your bike from theft.
"Most insurance providers will cover for theft within the home, but it can also be a good idea to check that it includes out of home cover for theft when you're out and about, so you know your bike is covered even when it's locked up outside the corner shop."