The introduction of the new objective is designed to allow the insurance industry to 'grow and prosper', says economic secretary
Biba Manifesto 2022: Biba is pushing for the UK government to hold the FCA accountable by introducing a new growth and international competitiveness objective - as well as associated annual reporting requirements - as soon as possible.
The trade body's call for action forms part of its 2022 manifesto, which was launched at an event in London on 25 January 2022.
Within the 84-page, managing risk-themed document, Biba explained that if the government implemented the proposed growth and international competitiveness objective, "the FCA will be required to act in a way that facilitates the long-term growth and international competitiveness of the UK economy, including the financial services sector".
Part of this requirement includes improving stakeholder engagement in the policymaking process and conducting performance reports on an annual basis.
The new objective is detailed in HM Treasury's November 2021 consultation - Financial Services Future Regulatory Framework Review: Proposals for Reform. Open for responses until 9 February 2022, the consultation aims to "ensure the UK establishes [a] coherent, agile and internationally respected approach to financial services regulation", said economic secretary to the Treasury John Glen.
Biba, which has campaigned for the introduction of this type of objective for the past four years, believes this oversight of the FCA is vital for cementing the UK's position as a leader in the global insurance market, as well as for attracting new capital to manage risks.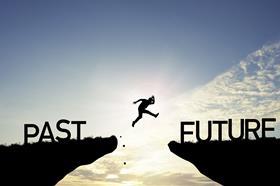 Craig Tracey, member of parliament and chair of the All Party Parliamentary Group for Insurance and Financial Services, said: "Regulation of financial services needs to be firm but fair.
"I am concerned to see the number of UK insurance brokers continuing to reduce, while the cost of compliance with FCA requirements continues to increase exponentially, making it particularly hard for small regional brokers.
"The proposed growth and competitiveness objective for the regulator from HMT is an important development and I urge HMT to profess this legislation at pace."
Biba's call for action came as FCA staff vote on whether to undertake strike action in regards to employee bonus cuts.
'Once in a generation opportunity'
Speaking on the recommended growth and competitiveness objective, the FCA's director of insurance and conduct specialists Matt Brewis told Insurance Times that "looking at ways to ensure that markets can work as effectively as possible is something that is really important" to the regulator.
In fact, Brewis will be attending a hearing at the House of Lords to provide evidence on this matter in the next few weeks, he added.
Brewis does feel, however, that firms must take responsibility for the financial services market's success. He explained: "Where you have sophisticated, large businesses doing business with large, sophisticated insurers, really as long as the market is working effectively and there isn't fraud or other illegal activity going on, actually I think they're big enough to deal with it themselves."
Glen, meanwhile, stressed the importance of industry involvement when addressing Biba event attendees. He said: "If you haven't already, I encourage you to submit your views [to the consultation].
"We've got a once in a generation opportunity to get this right, to put the right imperative, not lose our reputation for high standards, but to make changes that are effective in allowing you as an industry to grow and prosper".
Biba launches 'biggest' manifesto for 2022
1

2

3

Currently reading

Manifesto 2022: Biba pushes for transparency and accountability at the FCA

4

5

6

7

8