The group put the hit to GWP down to the FCA's pricing reform, but trading was 'broadly in line' with its expectations
Direct Line Group today (4 May 2022) reported a slide in its gross written premiums (GWP) by 2.4% for the first quarter of 2022.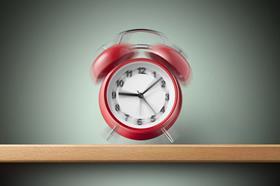 The group attributed this slide to the impact of the FCA's pricing reforms – its GWP fell from £752.3m in Q1 last year to this year's Q1 figure of £734.3m.
In the firm's trading update for the first quarter this year, Direct Line said it had "traded to protect value in motor and home, as those markets stabilised following the implementation of the FCA's pricing practices reforms" and had continued to expand its commercial lines business.
Penny James, Direct Line Group's chief executive, said: "In an important quarter for motor and home markets, prices adjusted for the introduction of the FCA pricing practices review but, we believe, have not fully reflected claims inflation.
"In this context, we achieved a lot – pushing forward key elements of the strategy, increasing customer retention in motor and home and delivering double-digit growth in commercial. Trading was broadly in line with our expectations."
James added that, looking ahead, the group will be focused on driving benefits from its new motor platform and would continue to deliver "significant" new pricing capability using machine learning models.
She stressed that the disciplined approach that Direct Line had taken in Q1, alongside the operational progress it has made, meant it remained confident of achieving its combined operating ratio target of between 93% and 95% for 2022.
Motor claims inflation
For motor, new business premiums increased by mid-single digits early in January and were flat through the rest of the quarter.
However, across the market, Direct Line disagreed that this "adequately covers the level of claims inflation experienced over the last 18 months". During Q1 2022, it said that it had remained disciplined and held back marketing while managing to increase customer retention.
This, combined with the effect of 2021 premium reductions, reflected lower claims frequency expectations and resulted in a 5.4% reduction in GWP for motor in Q1 2022, compared to the same period in 2021.
In April, Direct Line noted some premium increases in the market. Motor claims severity inflation remained high with continued elevated used car prices, which subsequently impacted total loss and theft claims. Supply chain disruption also further increased repair cycle times across the quarter.
Direct Line believed its in-house accident repair centres give it a competitive advantage over other motor insurers. The increase in severity of motor claims was broadly offset by claims frequency which remained modestly below expectations.
Rob Murphy, director at Edison Group said: "[Direct Line's] motor and home division premiums fell by 5.4% and 9.9% respectively, as the group focused on customer retention in the face of rising inflation. Part of this downturn in premiums can be attributed to the FCA's recently introduced anti 'price-walking' rules, banning insurance companies from raising the premiums of long-term customers unlikely to switch insurers. Supply chain disruption further continues to lift used car prices, impacting average payout sizes."
Bigger home impact
For home, new business premiums increased by high-single digits in January and continued modest increases for the rest of the quarter – this was compared to a strong Q1 in 2021.
Direct Line has always believed that the FCA pricing reforms would have a bigger impact on the home market and this, it said, has been demonstrated through trading performance.
The company has seen customer retention increase in Q1 2022, although this was more than offset by lower new business volumes. Moreover, commercial maintained its momentum from 2021 with double-digit GWP growth. NIG, a wholly owned subsidiary of Direct Line Group, continued seeing benefits from its improved pricing capability and strong broker relationships, while Direct Line for Business and Churchill's business brand made good progress in building the micro and SME market.
Premium inflation in commercial remained ahead of claims inflation during the quarter.
Murphy added: "Direct Line's commercial division continued growth with a 11.6% increase in premiums and solid growth in the SME market. Overall, results are broadly in line with expectations and adverse weather incidents remained within budget."