The insurer's chief executive, however, 'remains confident' in its combined ratio guidance for 2022
London market insurer Beazley has predicted a loss of $50m (£41m) reinsurance from the Russia-Ukraine conflict, according to its trading update for the first quarter of 2022, published today (6 May 2022).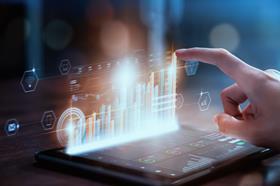 The relevant exposures are within Beazley's political violence, trade credit, aviation and marine books.
The estimate, however, does not consider potential claims for aircraft stranded in Russia. Nor does it include second order impacts, such as directors and officers (D&O).
Beazley stated that if aircraft were to be included, the insurer's combined ratio would remain unchanged.
Adrian Cox, chief executive at Beazley, said: "The impacts of the war in Ukraine go far beyond those which are financial and our thoughts are with everyone who is impacted by this terrible conflict."
"We continue to monitor the situation closely and have assessed our potential exposures across our business.
"To date we have seen a small number of claims with respect to the conflict and we remain confident in our combined ratio guidance of around 90% for the full year."
A broader look
For the full year ending 31 December 2021, the insurer's combined operating ratio sat at 93% – an improvement of 16% compared to FY 2020, when it was 109%.
Beazley's gross written premiums, meanwhile, rose by 27% to $1,229m (£998m) – up from $971m (£788m) in Q1 2021.
This increase was primarily driven by cyber, "where rates have doubled in the first three months of 2022", said Cox.
Gross written premiums (GWP) in cyber and executive risk sat at $342m (£277m) in Q1 2022 – up from $232m (£188m) in Q1 2021.
Beazley's performance in digital followed in second place, rising from $32m (£26m) in 2021 to $47m this year.
Its marine division, however, saw GWP decrease by 6% to $94m (£76m) – down from $100m (£81m) in 2021. This was due to new entrants to the hull market. The firm, however, expected this to revert to overall growth during the remainder of the year.
Premium rates on renewal business increased by 17%.