Although Biba's members are happy to contribute to a compensation scheme, the current arrangement feels 'more like bailing out rather than chipping in', says trade body chief executive
Biba Manifesto 2022: Broking trade association Biba is calling for a fairer funding model for the Financial Services Compensation Scheme (FSCS) following "uproar" within the broking community.
Within its 2022 manifesto, published on 25 January 2022, Biba has requested the introduction of sub-class maximums and caps that limit a sector's exposure to other class shortfalls
This is because the UK's current model feels like brokers are "bailing out" other financial services sectors experiencing failures, rather than simply "chipping in", explained Biba chief executive Steve White.
Addressing attendees at a London launch event this week, White said that globally, the involvement of insurance brokers and intermediaries in compensation schemes is relatively rare. The UK funding model, however, requires general insurance brokers to part-fund failures in other financial services sectors, such as retail and business banking.
White added that for every pound that Biba members paid in FSCS levies in 2021, 84p went towards failures in other parts of the financial services market. This is expected to increase in 2022, he noted, equating to around 88p of every pound contributed.
This is in line with the FCA's December 2021 discussion paper DP21/5 Compensation Framework Review, which highlighted that the average cost to firms contributing to the general insurance distribution class is expected to have increased by 466% in the four years leading up to 2022/23, primarily in respect of costs arising from the life distribution and investment intermediary class.
The deadline for commenting on the review, which looks to improve aspects of the FCA's compensation framework, is 4 March 2022.
White said: "Let me say at the outset that our member firms have no problem with the concept of financial compensation – we agree that the scheme is a valuable tool for consumer trust and confidence.
"[However,] whilst our members don't fundamentally object to chipping in for failures elsewhere, there was uproar amongst them at what we all felt was more like bailing out rather than chipping in.
"We are [therefore] calling for a new and fairer approach to funding compensation and will be supporting that call with our thoughts and ideas in due course."
The FSCS is an independent scheme that pays compensation to customers if a financial services firm fails and cannot pay claims against it. The scheme is funded through levies paid by authorised financial services firms.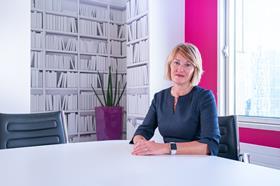 'Polluting sector'
As part of its manifesto call for action, Biba has also promised to conduct a major study into the compensation system for the financial services sector.
Within the 84-page, managing risk-themed document, the trade body explained that the "regulatory framework should never allow for a demand of many hundreds of percent of [the] actual levy requirement to be made on firms that are well managed, low risk and are not connected to the 'polluting' sector".
It therefore welcomes the aforementioned FCA discussion paper, noting that Biba shares "the same aim as the regulator of ensuring the future framework will provide appropriate and proportionate consumer protection and that costs are distributed across industry levy payers in a fair and sensible way".
When addressing Biba event attendees, economic secretary to the Treasury John Glen stated that he had met with the FSCS that afternoon (25 January 2022) and the purpose, scope and funding of the FCA's compensation framework was "one of the things we discussed", he said.
Biba launches 'biggest' manifesto for 2022
1

2

Currently reading

Manifesto 2022: Biba demands fairer compensation levy for GI brokers following member 'uproar'

3

4

5

6

7

8