The 84-page document, themed around managing risk, contains 52 calls for action from the broker trade body across six detailed chapters
Broker trade body Biba has this week published its annual manifesto (25 January 2022), this year themed around managing risk.
The 2022 document is "one of the biggest" manifestos produced by the association to date, according to Graeme Trudgill, executive director of Biba.
Launched at an event in Westminster today, the 84-page manifesto flags 52 calls for action and 25 commitments across six chapters that highlight Biba's key areas of focus for the upcoming year.
In 2022, the professional body will target:
Sharing the risk: Hard market conditions, Covid-19 responses, cladding risks, flood resilience, terrorism insurance, cyber insurance, competitiveness of the UK regulator.
Managing compensation: Reforming the Financial Services Compensation Scheme.
Innovation, regulation and change: E-scooters, motor insurance, business interruption cover.
Progress: Sustainability, inclusivity, wellbeing and broking careers.
Helping customers: Consumer Duty, signposting, vulnerable customers, supporting social housing occupants.
Insurance premium tax (IPT): Reducing IPT and offering relief around cladding, telematics and cyber cover.
Trudgill continued: "Risk and its management and mitigation is at the core of our sector.
"Our work this year will seek good outcomes across matters ranging from the hard market, cladded buildings, flooding and regulation through to the evolution of motor insurance and insurance premium tax.
"Across all of these, brokers have the means to help customers manage risk. We also aim to help brokers keep on top of changing risks with ongoing support, good practice guidance and new publications on trade credit, cyber, claims, sustainability and underinsurance."
Jonathan Evans, Biba's chair, added: "This manifesto is ambitious and clearly highlights the wide range of risks faced in everyday life.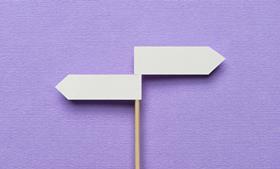 "Across almost all sections, we will be seeking a fairer and more appropriate approach to the regulation of insurance brokers.
"Now the hard work begins to deliver on the 25 commitments and 52 calls for action to help members and their customers."
The 2022 manifesto does not have a dedicated chapter for regulation, unlike past year's iterations, Trudgill noted – this is because it is a "rife" issue for the broking community and regulation topics are discussed throughout the document.
Top global risks
In alignment with the manifesto's launch, Biba has partnered with broker Aon to publish research findings that list the top 10 risks according to 2,300 risk decision-makers from across 16 industries and 60 countries.
This Global Risk Management Survey, identified the top risks as:
1. Cyber attack / data breach.
2. Business interruption.
3. Economic slowdown / slow recovery.
4. Commodity price risk / scarcity of materials.
5. Damage to reputation / brand.
6. Regulatory / legislation changes.
7. Pandemic risk / health crises.
8. Supply chain or distribution failure.
9. Increasing competition.
10. Failure to innovate / meet customer needs.
Steve White, chief executive of Biba, said: "Insurance brokers offer much to their clients. As well as arranging suitable insurance to transfer financial risks, they can offer risk management advice to mitigate those risks.
"The risks people, business and governments face are changing and we will be campaigning on issues and helping to provide solutions relating to ways to share risk, innovation and change, helping customers and sustainability."
Member of parliament John Glen, the economic secretary to the Treasury, who attended Biba's event today, added: "Insurance brokers make a significant economic contribution, arranging £74bn of insurance per year, and help to drive the UK's reputation as a global leader in insurance.
"Brokers can help improve outcomes for consumers and businesses across the United Kingdom by helping customers manage their risks and create new opportunities.
"Biba's action on financial inclusion is helping vulnerable consumers access the insurance they need, and I urge them to continue this important work."