The trade body further believes that IPT relief should be offered for cladding-linked property insurance, telematics-based motor policies and cyber cover
Biba Manifesto 2022: Broking trade association Biba is urging the UK government to reduce the rate of insurance premium tax (IPT) to 10% in the next fiscal Budget, to encourage a "greater uptake of insurance as an essential means of managing risk and building resilience in businesses and society".
IPT is a tax on general insurance premiums. Currently, the standard rate of IPT is 12%, for products such as car, home and pet insurance. The higher rate of IPT, applicable for travel insurance, mechanical or electrical appliances insurance and some vehicle insurance, is 20%.
Biba's 2022 manifesto, published today (25 January 2022), highlighted that the government has collected £6.3bn in IPT over the last 12 months, which it described as "a near record level despite the pandemic and the resultant shock to the economy".
It further argued that "IPT is a regressive tax that acts as a disincentive to buying adequate insurance".
Speaking exclusively to Insurance Times, Graeme Trudgill, executive director of Biba, explained: "Five years, we've lobbied with [economic secretary for the Treasury] John Glen to not change the rate of IPT and he's been very good and he hasn't changed it.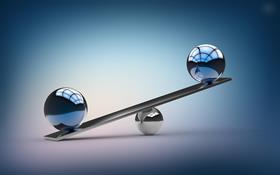 "But, because of the pressure on businesses and households now and the £6.3bn the government has collected from IPT, we think now is the time to look to drop the rate. We think it should go down to 10% in the next Budget. We know it's a big ask."
Targeted IPT relief
Biba is additionally lobbying for the government to provide specific IPT relief across three key areas. These include:
Property insurance for high-rise residential buildings with cladding that needs remediation.
Telematics-led motor insurance policies.
Cyber insurance.
Regarding property insurance, Biba feels that "applying 12% IPT to a bill that is usually paid by the leaseholder is adding a further financial burden at a time of considerable stress".
It is therefore calling on the government to introduce full IPT relief to those whose buildings qualify for the Building Safety Fund, with remediation work either pending or ongoing.
The government's Building Safety Fund, which launched in May 2020, aims to protect leaseholders from the cost of addressing fire safety risks caused by unsafe non-aluminium composite material (ACM) cladding systems on high-rise residential buildings.
In terms of telematics, Biba wants to incentivise young drivers to take up telematics-based car insurance by granting an IPT exemption on these policies.
Research by Biba members, such as Marmalade and Adrian Flux, cited in the manifesto suggests that telematics policies can help to improve road safety, hence why the trade body is keen to promote their adoption. In line with this view, Biba additionally wants the government to publish the results of its own research into young driver-centric telematics.
To improve the penetration of cyber insurance, Biba is also urging the government to make certain cyber policies exempt from IPT – it believes this will help to make the cover more affordable for demographics with limited resources, such as SMEs.
The government's Cyber Security Breaches Survey 2021, published in March last year, highlighted that only 6% of all firms and 4% of micro firms buy dedicated cyber insurance.
Travel cover revision
Biba is also calling on the UK government to review the IPT applied to travel insurance policies – currently set at the higher rate, the trade association thinks travel insurance-linked IPT should be lowered to be in line with the standard rate of IPT for other general insurance products.
It believes this will "encourage uptake and lessen the burden on Foreign, Commonwealth and Development Office consulates".
The manifesto states: "Reducing the travel insurance rate of IPT in line with the rate applicable to other insurances would achieve government's aim of tax simplification while at the same time giving a critical boost to the travel insurance and travel sector, helping to safeguard jobs."
Biba launches 'biggest' manifesto for 2022
1

2

3

4

5

6

7

8

Currently reading

Manifesto 2022: Biba urges UK government to slash IPT to 10% in next Budget