Postponing the retail pool gave FSCS time to gain 'better understanding of failures for the current financial year' chief executive Caroline Rainbird says
The Financial Services Compensation Scheme (FSCS) has forecast a £900m indicative levy for 2022 to 2023 in its latest Outlook published today (11 November).
FSCS confirmed that the total levy for 2021 to 2022 is now £717m, which is lower than the £833m announced in May, but a £17m increase from last year's levy.
This is because a number of anticipated collapses are expected to happen a year later than thought, therefore it will not be needing the retail pool and FSCS will not be invoicing £116m which it had previously announced.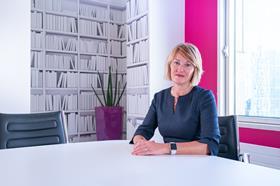 FSCS's chief executive, Caroline Rainbird said: "Over the past year, we have faced an unprecedented economic situation which has made it particularly difficult to forecast potential failures and the level of compensation we need to pay to our customers.
"This means we can now confirm that we will not be calling for a supplementary levy or invoicing the retail pool this financial year.
"We must be clear that we are not yet seeing a long-term fall in compensation costs. Instead, a number of failures we expected this year did not happen and we expect may now fall into the next financial year or beyond."
The final levy for 2022/23 will not be known until the early half of 2022.
Back on its feet
In May, FSCS postponed invoicing for the retail pool element of the levy. This is a separate pot that FCA classes are required to contribute to if they have not reached their maximum levy limit, and another class has exceeded its own limit.
"Holding off invoicing the retail pool gave us time to gain a better understanding of failures for the current financial year," Rainbird said.
Biba has welcomed FSCS's latest levy requirements which will see its members no longer being asked to provide a significant contribution to the retail pool for the 2021/22 financial year.
Firms in the General Insurance (GI) distribution funding class are the biggest contributors to the retail pool, when another FSCS funding class exceeds the limit that may be collected from them.
BIBA's head of compliance, David Sparkes said: "The change in FSCS levy for 2021/22 will help firms in the insurance broking sector, which like all industries in general, is getting back on its feet, following the challenges brought on by the pandemic.
"The 2021/22 contribution should now be in the region of 17.5% of the contribution they would have been asked to pay, had a call been made on the retail pool this year."