The broker breached the regulator's Principle 11
The Financial Services Compensation Scheme (FSCS) has confirmed that Devon-based broker Perry Prowse (Insurance Consultant) Ltd is no longer trading after entering compulsory liquidation in January 2020 following a run off period.
On 8 February 2022, the FSCS stated on its website: "This company no longer exists, so you may be able to make a claim against it."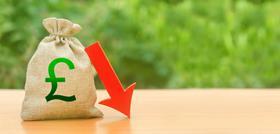 The FCA removed its permission for Perry Prowse to broker insurance contracts in September 2019 because the firm had breached Principle 11 and failed to meet the suitability threshold.
Principle 11
Principle 11 from the FCA Handbook regards "relations with regulators".
This states that "a firm must deal with its regulators in an open and cooperative way and must disclose to the regulator appropriately anything relating to the firm of which that regulator would reasonably expect notice".
The FCA Handbook features 11 principles by which it expects all regulated companies to abide.
Perry Prowse was founded in August 1996.
Insurance Times has contacted FSCS for further comment.