The average premium paid for comprehensive motor insurance in 2021 was £434, yet trade association predicts premium uptick amid insurer cost pressures
Motor insurance premiums hit a six-year low in 2021, with the average price paid for comprehensive motor cover dropping by 7% between 2020 and 2021, according to new research by the ABI.
The trade association's latest Motor Insurance Premium Tracker, which analyses the price consumers pay for their motor cover, found that the average price policyholders paid for comprehensive motor insurance in 2021 was £434 – a 7% decrease compared to 2020 and the lowest figure recorded since 2015.
In quarter four of 2021, the average premium paid for comprehensive motor cover rose by £11 compared to 2021's Q3, reaching £440. Despite this increase, this amount is still 3% lower than the ABI's recorded figure for quarter four in 2020.
Cost pressures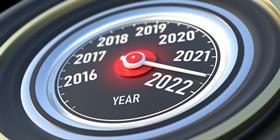 The ABI believes that this Q4 premium uptick indicates that cost pressures on insurers are starting to filter through into the cost of motor cover.
This includes the impact of rising claims costs - between 2015 and 2020, for example, the average amount paid for damage to policyholders' vehicles increased by 59%, noted the ABI, while the average paid to third parties for damage to their vehicles climbed 32%.
Other factors influencing the price of motor premiums include supply chain problems and delayed replacement parts, the return of road traffic following the Covid-19 lockdown lifting and the implementation of the FCA's pricing reform, which was effective from 1 January 2022.
Laura Hughes, general insurance manager at the ABI, said: "While we expect the motor insurance market to remain highly competitive in 2022, rising costs for parts, repairs and other supplies and services will continue to put pressure on premiums for motor insurance for both new and existing customers.
"Insurers appreciate that many households are facing a cost of living squeeze with rising household bills as costs rise in other areas of the economy. They will be doing all they can to ensure competitively priced motor insurance in the face of the variety of cost pressures faced.
"While the FCA pricing rule changes may well lead to fewer introductory discounts, it should still pay to shop around for the best deal for your needs."
'Rampant profiteering'
Commenting on the ABI's data, Matthew Maxwell Scott, executive director of the Association of Consumer Support Organisations (ACSO), added: "Motor insurers made excess profits of £3.3bn during 2020 and 2021, equating to a £118 reduction in the price of motor insurance. So it's a bit rich for the ABI to trumpet a £30 fall in the cost of the average premium.
"A 7% drop in prices barely scrapes the surface of what should have been handed back to hard-pressed consumers and now insurers are warning those same consumers that their car insurance is due to increase again this year.
"ACSO does not believe insurers are playing fair. As a compulsory product, providers of car insurance have a special responsibility to treat customers fairly. The business secretary should investigate what looks like a clear case of rampant profiteering during the pandemic."