Pinched supply chains and disruption have caused significant increases in the cost of complex motor claims
The increased use of electric vehicles (EVs) within courier fleets is contributing to claims inflation due to a lack of specific repair parts and "engineers who can actually work" with them, said Stuart Middleton, chief insurance officer at broker Hubb.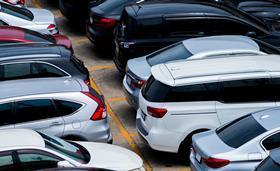 Speaking during a panel entitled Claims inflation: Can SMEs weather the storm? at last week's (16 June 2022) BrokerFest 2022 conference, hosted by Insurance Times, Middleton said: "What would have been a two week repair pre-Covid and before [the proliferation of] EVs [has now turned] into many months.
"We can't get the replacement parts and there's a lack of engineers who know how to fix EVs."
Repairs that are taking months to complete would be acceptable to customers if they were provided with a like-for-like hire vehicle, said Middleton, but there is currently "a lack of vehicles for hire" too.
Middleton explained that pressures on the repair network had caused claims costs for insurers to skyrocket from "£10,000 two years ago to between £30,000 and £50,000 today".
A "perfect storm" of disruptive events – including Brexit, Covid-19 and the Russia-Ukraine conflict – have caused significant delays to supply chains for spare parts needed for vehicle repairs, according to James Gatti, commercial director at technology platform Innovation Group.
Speaking during a Managing General Agents' Association webinar back in March 2022, Gatti added that the availability of new leased vehicles was at an all time low, while repair times, the cost of labour and parts were all increasing.
Write off
Elevated costs for EV motor repairs have altered the level at which insurers would traditionally decide to write off a vehicle.
This approach has become untenable, however. Middleton explained: "The clients don't want their vehicles to be written off simply because it will take a year to get a new one.
"They'd rather get it fixed."
A solution to the problem of increased repair times and claims costs involves working with car manufacturers to ensure supply can be secured, added William Edwards, head of SME at insurer Zurich.
"We have recently updated and improved our EV proposition to make sure we can offer a courtesy EV," he said.
"That was made possible through our discussions with motor networks to make sure that service level agreements were in place."