Insurers need to 'fundamentally change how they price, underwrite, insure and service' electric vehicles, says credit hire firm managing director
According to figures published by the Department for Transport in May 2022, the UK's appetite for electric vehicles (EVs) is fast growing.
The government department revealed that there are more than a quarter of a million EVs on UK roads, while sales of plug-in electric vehicles have reached record highs - around 327,000 of these vehicles were registered last year, marking a 77% increase compared to 2020.
Despite this rapid growth, the insurance ecosystem has "fear" for the EV motor industry and its supply chains because "so many" market participants are "struggling" to meet consumers' EV demands and the UK government's sustainability objectives.
This observation was discussed at a roundtable, held on 18 May 2022, that was put together by National Body Repair Association (NBRA) executive director Chris Weeks and Cogent Hire managing director Kirsty McKno. The roundtable aimed to examine the cross-industry impact when EVs fail, as well as explore how EV safety can be improved.
Roundtable guests, who met under Chatham House rules, shared their concern that unless current issues associated with EVs are addressed, these could be detrimental to the UK government's Road to Net Zero strategy - this outlines an ambition for all cars to be fully zero emissions capable in the UK by at least 2035.
"We want to collaborate across the industry and build awareness, find solutions and make recommendations that will hopefully ensure that the Road to Zero is maintained with safety at its core," said Weeks.
EV concerns
The key, overarching concern flagged by roundtable participants is around the lack of regulation and industry standards when it comes to EVs – attendees said this poses a huge risk to the motor industry, its supply chains and, in turn, its customers.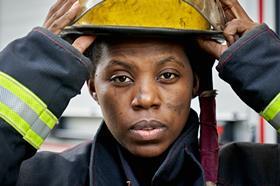 "You can set up a recovery agent business tomorrow, with no qualifications, being exempt from most or all regulations - this industry needs greater regulation," one delegate commented.
"We are setting the standards, but it is still possible to get into this industry without the need to understand or be qualified to do the job."
A lack of legislation around converting existing internal combustion engine (ICE) vehicles into EVs - where people are required to handle used lithium-ion batteries - is also a concern.
Weeks added: "It should really be against the law to work on these vehicles without the required accreditation, methods and skills. An EV is fine when you are driving it, but when it crashes, it is then a dangerous good."
In May 2022, Insurance Times reported on the risks posed to emergency services staff when handling EVs and lithium-ion batteries following a road collision - for example, fire and electrocution.
Production uplift
This pressure for regulation is being heightened by EVs becoming more popular with consumers.
According to June 2022 Google trends data published by price comparison and financial guidance platform Forbes Advisor, interest in EVs among Brits jumped by 113% during the first two weeks of June this year.
Manufacturers, meanwhile, have committed approximately £10.8bn to EV production since 2011, including battery research and development in the UK, according to analysis published in March 2022 by the Society of Motor Manufacturers and Traders.
McKno told Insurance Times that there is currently no single industry approach through the EV supply chain from vehicle manufacturer, underwriter, first response, recovery, repair and salvage to end of life.
"EVs may ignite up to four weeks post-accident, which means that having a consistent standard is vital to industry and consumer safety," she said.
"We support the aim to increase EVs [and] alternative fuel vehicles (AFV) within the parc and we don't believe EVs are any less safe than ICE [vehicles] – it is knowledge of how to deal with an EV [or] AFV when they go wrong that we lack.
"The supply chain processes and rules need to change. This is about asset and customer safety.
"We also look to the insurers to fundamentally change how they price, underwrite, insure and service these vehicles.
"Within all areas of claims management, there is a need to ensure that first notice of loss staff are properly trained to manage the specific requirements [around an EV or AFV] post-incident."
According to a July 2022 report published by automotive industry research business Trend Tracker, entitled Electric vehicles (EV), what happens when things go wrong, other EV challenges, to name but a few, are:
Total loss EVs being placed back into salvage sale, despite not working from being damaged at recovery.
Lack of clarity in repair methods and instruction information.
The need for better education among EV customers.