The fire involved two electric hybrid and four diesel powered buses and is now under investigation
Transport for London (TFL) has been instructed by electric vehicle (EV) manufacturer Switch Mobility to remove around 90 buses from its service following a fleet of six setting on fire at a garage in Hertfordshire on Sunday (22 May 2022).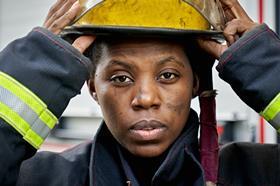 The cause and origin of the fire is currently under investigation.
North Yorkshire bus service First York has also taken 21 of Switch Mobility's MetroDecker EV models out of service.
Both TFL and First York were advised by the manufacturer to avoid using the EV buses while investigations were underway.
A TFL spokesperson said: "As a precaution, Switch Mobility has asked all operators that use its double decker electric buses to temporarily withdraw them from service while it conducts an investigation and carries out safety checks.
"We have arrangements in place to minimise any disruption on the routes where these buses operate. We apologise to any customers who are experiencing disruption to their bus service."
Significant fire
Andy Hopcraft, deputy chief fire officer at Hertfordshire Fire and Rescue Service, stated that the team were called to reports of a "significant fire" at the garage at around 2:30pm on 22 May 2022.
Control took nearly 80 calls regarding the incident.
The first fire engine was on the scene within four minutes, to find four buses "well alight".
Two more buses, however, later set ablaze – taking the total to two electric hybrid and four diesel powered buses.
At the height of the fire, eight fire engines were in attendance.
People who took their concerns to Twitter reported that the smoke could be seen up to 11 miles away in St Albans.
Although people were advised to avoid the area, the fire was contained to six buses and did not spread to cause further damage to other buildings and vehicles.
Considering the incident, Richard Dunbar, former chief fire officer and managing director at fire safety and investigation training consultancy Park Lodge International, said: "I would hope that a proper debate with a working group across stakeholders including emergency services and recovery organisations could highlight the issues that we are being faced with far too often at present.
"The catastrophic potential is a risk that cannot be ignored along with mounting costs for fire fighting and damage to property.
"There needs to be very clear guidance and legislation to mitigate the incidents that will occur."
Different challenges
From an insurer underwriting perspective, insurtech Abacai's chief EV officer, Tom Clarke said that "for all vehicles, safety should always be the priority and with the cause of the fires unknown – caution is the best approach".
He continued: "However, we shouldn't forget that internal combustion engines have been catching fire since they were invented – combustion is even in the name. EV technology is continually developing and getting safer with more advanced battery management systems and new battery technologies that will further reduce the risk."
On risk management, meanwhile, Andy Miller, technical manager for loss control engineering at Allianz, said: "Like any new technology, it's important to fully understand what hazards may be introduced and the risk management that should be considered to adequately protect against those hazards.
"A good starting point is a thorough risk assessment. In terms of a battery fire risk – establishing the type of battery technology, maintenance required including appropriate competency, suitable and safe charging procedures, procedures in the event of an emergency and staff training are all key aspects.
"Whilst we don't know the cause of the hybrid bus fire at this stage, lithium-ion batteries in themselves do not necessarily pose a greater risk, just different challenges. Manufacturers, users and insurers are all still defining best practice as the technology continues to evolve including safety aspects.
"If they do, however, overheat and go into a phenomenon known as thermal runaway, the resultant fire burns very intensely, may be accompanied by an explosion and is very difficult to fully extinguish.
"So, fully understanding hazards and risk assessing to put the most appropriate risk management in place is crucial to prevent accidents, injuries and business disruption."