The move spells the end of the controversial Vnuk ruling being implemented in the UK
A bill that will axe the European Court of Justice's controversial Vnuk ruling from UK law has today (25 April 2022) been presented to the House of Lords for its third reading.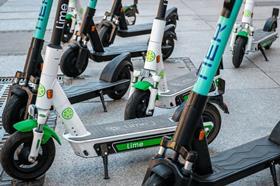 The European Vnuk ruling from 2014 required vehicles such as e-scooters, golf buggies and ride-on lawnmowers to be insured, even on private land. This could have created excess liabilities of up £2bn a year for the UK's insurance industry, according to current figures from the Government Actuary's Department.
The Motor Vehicles (Compulsory Insurance) Bill aims to reverse this potential impact of the Vnuk ruling in the UK by amending retained European Union (EU) law post-Brexit in regard to compulsory insurance for the use of motor vehicles.
A third reading in the House of Lords is mostly concerned with ensuring that the eventual law is effective and loophole-free. Major amendments are rarely brought about at this point.
This stage is followed by the provision of Royal Assent, which is ceremonial.
The Motor Vehicles (Compulsory Insurance) Bill contains a clause which specifies that it will come into force two months after Royal Assent is awarded.
Case details
In 2007, Damijan Vnuk was working in a hayloft in Slovenia when a tractor and trailer reversed into the farmyard and caused him to fall.
He subsequently made a claim against the owner of the tractor for damages amounting to around £14,000, but motor insurer Zavarovalnica Triglav refused to pay the claim.
In 2014, the Court of Justice of the European Union (CJEU) ruled in favour of Vnuk, declaring that insurance should be applicable for motor vehicles used in any area, including both public and private land.
It also defined motor vehicles as machines intended for travel on land, which were propelled by mechanical power, yet did not run on rails. This instantly widened the scope of vehicles that would require compulsory motor insurance.
In 2017, prime minister Boris Johnson maligned the Vnuk ruling as "insane" and branded it "a perfect example of the overregulation that has sapped the competitiveness of the EU".
In a statement to The Mail on Sunday this month (April 2022), transport secretary Grant Shapps added: "Leaving the EU was always about doing what's best for Britain, freeing ourselves from nonsensical laws and taking back control."
Back to the future
Brexit did not automatically allow the UK government to disregard the Vnuk ruling because of clauses contained within the European Union (Withdrawal) Act 2018, which imported the ruling to the UK's domestic statute book.
Andrew Parker, partner and head of strategic litigation at law firm DAC Beachcroft, said: "This act, along with the act in Northern Ireland, will change UK law back to compulsory cover being limited to on a road or other public place.
"Policy wordings ought to be reviewed to make sure that insurers are offering the appropriate scope of cover for their chosen markets."
Parker added that the passing of the Motor Vehicles (Compulsory Insurance) Bill could create commercial decisions for insurers that had amended their policy wordings to more closely align with European requirements.
He explained: "Even when our law changes, if you're insuring a vehicle that crosses over into Europe, that vehicle will have to have the cover that Europe requires.
"Once it gets to France or crosses the border into Ireland, for example, it will not be complying with compulsory insurance legislation where it's operating if it doesn't have the wider cover."