Plus, the insurer's UKGI gross written premium was 'up 7% to just under £5bn' in 2021
Aviva is "opportunistic" around "bolt-on transactions" following the success of its Axa XL acquisition, which saw it buy the firm's private client book back in March 2021.
Speaking exclusively to Insurance Times following the publication of Aviva's 2021 year-end financial results on 2 March 2022, Adam Winslow, general insurance chief executive for UK and Ireland at Aviva, described the acquisition as "exactly the type of deal that we want to do" and "a good example of bolt-on transactions".
Noting that the former Axa XL team has "landed really well" within Aviva, Winslow said customer retention within the private client book was "running in the low 90%" at the end of 2021, reflecting the "solid progress" the insurer made across its personal lines portfolio last year.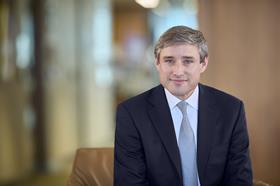 Winslow further hinted that future acquisitions of this ilk could be on the cards.
He said: "We continue to grow and scale [the private client book] where, historically, we had access to lots of customers, but we didn't have the skills, capability or position that suited customers' need.
"I'll always go back to the Axa XL transaction as a good example of bolt-on transactions.
"This is exactly the type of deal that we want to do - where we've got either a gap in our proposition or we've got a market ambition and then there's an opportunity to get size, scale and share as a consequence. We're always quite opportunistic in that respect."
Aside from its high net worth and specialty focus, Aviva's other objective around personal lines centres around its launch on price comparison websites (PCWs), which took place at the end of 2020.
Aviva's premiums via PCWs grew by 3% in 2021, Winslow noted, while customer numbers grew by 9%.
Recording improvements
Talking on Aviva's 2021 financial results more broadly, Winslow said the insurer had recorded a "pretty strong improvement year-on-year", with its "highest gross written premium in a decade".
Gross written premium (GWP) within Aviva's overall general insurance arm grew by 6% in 2021, to reach £8.8bn compared to £8.3bn in 2020. In the UK specifically, GWP was "up 7% to just under £5bn" in 2021, Winslow added.
The combined operating ratio (COR) for general insurance group-wide also improved over the course of last year, moving from 96.8% in 2020 to 92.9% at the end of 2021.
In terms of the UK's GI operations, Winslow said: "We saw our COR improve by 3.9% down to 94.6% - which is actually true in personal and commercial lines." Aviva's UKGI operating profit improved to £318m too.
Aviva's commercial lines portfolio recorded particularly strong growth in 2021, climbing 15% over the course of last year to reach £2,609m - compared to £2,262m in 2020.
Winslow continued: "The COR improvement was particularly driven by the success of our commercial lines business, with profitable new business growth, strong retention and continued rate momentum.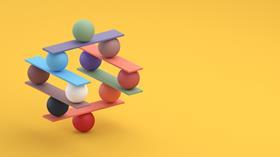 "And as you think about the 15% growth in commercial lines year-on-year, which was about 11% in SME and about 20% in global corporate and specialty, really half of that was new business and half of that was rate. I think that's been a fairly consistent message.
"Ours was a good performance last year in the UK – we achieved profitable growth, a robust COR and our highest gross written premium in a decade."
Simplify and streamline
Winslow added that Aviva's continued work around digitisation and automation has also had an impact on its UKGI expense ratio, which had decreased to 12% at the end of 2021, compared to 12.9% in 2020.
This reflects simplifications in Aviva's "legacy IT estate", as well as "the number of products that we have shut", Winslow explained.
"We always talk about our top quartile ambitions for the business and one good proxy for that is the efficiency of our business model as measured by the expense ratio," he continued.