The insurer's new chief executive of UK general insurance believes 'it's really important brokers and insurers work hand in glove to deliver the right outcomes to customers'
Upon taking up the reins as chief executive of UK general insurance at Aviva, Adam Winslow has vowed to make the most of this "wonderful opportunity to lead the general insurance business" by refusing to be a "bull in a china shop" – instead, he plans to collate broker feedback so that the insurer can "work hand in glove" with broking partners to "deliver the right outcomes to customers".
In May 2021, Aviva confirmed that its former UKGI boss Colm Holmes was leaving the business to head up rival Allianz. Following this announcement, the insurer secured Winslow – who re-joined the firm back in January as chief executive of international markets – as Holmes' replacement.
Speaking exclusively to Insurance Times five weeks into his new job, Winslow says: "It's a wonderful opportunity to lead the general insurance business.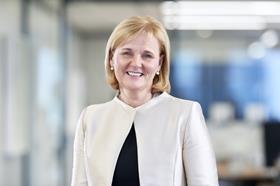 "It's a really good business with really strong foundations, but we need to do even more and even better because that's what the group, and indeed the external market, is asking us to achieve."
With this in mind, Winslow has spent his first weeks on the job "trying to figure out what I know and don't know" by meeting with both internal staff and broker partners, to ask "them the open questions around what's it like to work with Aviva? What do you like, what don't you like, where are we good, where are other people better, where's the gap if there is indeed a gap?"
"Out of that process comes the future strategy and plans," Winslow explains.
"You never want to take a job and then rush to early conclusions because in my experience, most of the early conclusions you rush to tend to be wrong.
"The last thing I want to do is disrupt the momentum in the business, the trading momentum, our share and growth in the market.
"The last thing you want to do [is be a] bull in a china shop and damage something that you really don't want to damage or break."
To assist with these background preparations, Winslow is meeting with two to three brokers a week – for him, it is "really important that I spend the right amount of time with them".
He continues: "Brokers are essential to Aviva - they play a critical role currently and they'll play a critical role to our future growth ambition, so really important that I spend the right amount of time with them, I give them the opportunity to share their views and opinions and I'm very lucky that most the people I meet have some very good views and opinions to share and they're willing to share them.
"It's a great opportunity for me and also hopefully for them in terms of where I am in the evolution of leading the business."
Transforming performance
To date, Winslow has already been heavily involved in helping Aviva chief executive Amanda Blanc bring her action plan to fruition around focusing on the core markets of UK, Ireland and Canada – in his previous post, he assisted with the agreed divestment deals so far, which has seen Aviva shed eight businesses across territories such as Poland, Turkey and France, to name a few.
Winslow confirms that no such work will be taking place in his new position focusing on UKGI.
He says: "I'm here to do one job, which is to grow the business. We need to transform the business, we need to invest in the business – there's no read across from what we're doing in the international portfolio to what we're going to do in UK general insurance.
"It so happens I did both jobs, but that's more of an accident than design."
According to Winslow, Blanc's strategy "has gone really well" so far.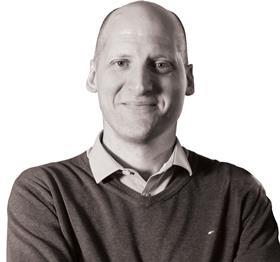 He explains: "She announced effectively three very clear planks of the strategy. One was to focus the portfolio. The second was financial strength and the third was to transform performance and arguably, by doing the first one, we will have completed the second one.
"In selling eight businesses, it's not all completed yet, then obviously that's helped the group improve its financial strength – you can see that in the debt leverage, you can see that in some of the sub debt buyback that we did after the first quarter's results. Those two bits have absolutely gone to plan.
"But what that does then is force the focus on to the third element - transforming performance."
Working 'hand in glove'
In part, business transformation post-pandemic is par for the course considering the digital acceleration that has occurred as a result of the Covid-19 pandemic.
Winslow believes that "further digitisation and further productivity and process improvements" are "fairly inevitable" and "that direction of travel is only going to accelerate in the future".
"From my perspective, in the personal lines market, we will see more being done online and less in offline channels," he says.
"In the commercial lines market, you see that in the SME and smaller micro end – you're seeing that start to push into mid-market and how we use technology and data to help us, even for the big and complex risks.
"We still might want to choose to manually underwrite them and spend more face-to-face time, [but] then how we do that can only be improved by the use of technology, data, business intelligence and the full toolkit around us."
Despite this upwards trajectory for digitisation, Winslow notes that insurers and brokers still "have a really valuable role to play".
He continues: "The core of the role the carrier and the broker can play to help the end customer get the right cover at the right price for the right risks – fundamentally, that three-way triangle - I don't see that changing because each of us have a really valuable role to play in that value chain.
"That's why I think it's really important brokers and insurers work hand in glove to deliver the right outcomes to customers - ultimately that's who we're all in business to serve."
CV
May 2021, succeeds Colm Holmes as chief executive of UKGI at Aviva.
January 2021, appointed chief executive of international markets at Aviva.
September 2015 to January 2021, worked for Laya Healthcare, first as a non-executive director before becoming chairman.
Spent eight years at AIG between January 2013 and December 2020.
Initially started at Aviva back in 2007 as director of retail. Promoted to director of partnerships, then director of strategic partnerships over the course of his tenure. Left the firm in January 2013.