Chief executive says Bayles' appointment 'feels like the stars aligning', empowering him to 'make an indelible mark on our value creation story'
Aviva's chief distribution officer Phil Bayles will be joining Ardonagh Advisory Holdings this summer in the newly created role of chief commercial officer, subject to regulatory approval.
Reporting to Ardonagh Advisory's chief executive Rob Worrell, Bayles will be a member of the firm's executive team, leading on placement and strategic growth initiatives, including M&A.
He will also work alongside Jaime Swindle, managing director of networks, to oversee Broker Network and Compass, which Ardonagh bought last July.
Bayles has spent the past 18 years working at Aviva, where he has held a number of senior roles.
Ardonagh Advisory Holdings is The Ardonagh Group's SME broking platform. It comprises of Broker Network, Compass UK, Ethos Broking, Footman James, Towergate Insurance Brokers, Towergate Health and Protection, Towergate Riskline and Your Insurance brands.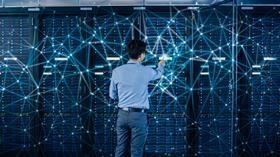 Natural home
Bayles described the opportunity at Ardonagh Advisory as a "natural home" for him.
He said: "Having spent 18 very happy years at Aviva, it was only going to take a very special opportunity for me to consider leaving. Working with Rob, his team and the broader Ardonagh Group executive is that opportunity.
"There is a natural home for me with Rob and his team, working amongst friends who know my passion for supporting regional broking.
"I feel certain that this role will enable me to play a meaningful role in the future of Ardonagh Advisory and in the businesses and brokers it supports across the UK.
"Although I'm sad to be leaving behind so many great colleagues at Aviva, I'm genuinely excited about joining Ardonagh and the opportunity it presents."
Making an 'indelible mark'
Worrell added that Bayles' appointment "feels like the stars aligning".
He continued: "Those that know me will attest to the fact that I have long been waiting for the opportunity to work with Phil, who is a friend of many years. To have him sat around the Ardonagh Advisory table at this moment in our journey feels like the stars aligning.
"Phil is a leader who has amplified the voice of brokers and has fought to promote the necessity of independent, professional risk advice. We welcome his inimitable style of representing issues on behalf of intermediaries and being a force for change.
"Ardonagh Advisory is poised for substantial growth both organically and via accretive, complimentary acquisitions.
"Our market leading retention rates, award winning customer service and a burgeoning regional footprint across multiple commercial and specialist lines is built upon putting the customer at the heart of every decision we make.
"I know I can speak on behalf of all my colleagues when I say how genuinely delighted we are to have tempted Phil onto this side of the fence, where I truly believe he will make an indelible mark on our value creation story."