Group chief executive says the broker has developed a 'compelling proposition for individuals and companies that value independence, agility and scale'
Broker The Ardonagh Group has increased its group income by 24.8%, moving from £160.1m in 2020's quarter one to £199.7m in Q1 of this year, as reported in the firm's financial results published today.
Covering the first three months of 2021 to 31 March, the broker's trading update further revealed that its adjusted earnings before interest, taxes, depreciation and amortisation (EBITDA) has increased by 52% to stand at £66.3m – this is compared to £43.6m in quarter one of 2020.
It attributed this growth "to a combination of acquisitions and continued organic growth, with particularly strong organic growth in specialty, driven by a successful producer hiring programme".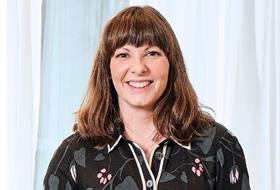 Margins have also improved, from 27.2% in 2020 to 33.2% this year thanks to "growth initiatives including carrier facilities, closer collaboration across the group and platform integration".
However, operating costs recorded a loss of £133.4m at the end of quarter one this year, compared to a loss of £116.5m last year.
Meanwhile, "operating cash conversion was maintained at 97% and free cash flow was strongly positive for the 12 months to 31 March 2021. Available liquidity was maintained at over £290m", said the broker.
Speaking on these results, group chief executive David Ross said: "Ardonagh continues to deliver strong results across all our operating platforms.
"We have created a compelling proposition for individuals and companies that value independence, agility and scale. Every addition to the group has broadened our client proposition and made us stronger as a group and each, in turn, is stronger as part of a larger collective.
"We will maintain our disciplined approach to acquisitions whilst continuing to integrate within the platforms and collaborate to deliver the best solutions for our clients."
Ardonagh has clocked up a number of acquisitions so far this year, including telematics specialist Marmalade, PI broker Hera Indemnity, Australia's largest independently owned intermediary network, Resilium, and US healthcare and benefits underwriter AccuRisk Solutions.