Profit before tax increased by 23.5% compared to 2019
Broker Verlingue UK Group has published its financial accounts for the year ending 31 December 2020, revealing an increase in turnover of 2.7% compared to 2019.
Its turnover for 2020 was £17.8m, compared to £17.3m at the end of 2019.
Profit before tax increased by 23.5% over the course of last year to reach £2.9m, versus 2019's figure of £2.4m.
Neil Campling, chief executive of UK operations at Verlingue, stated that the business was satisfied with the results for the period, as well as with the broker's continued growth - this helps the firm to remain a prominent independent insurance broker in the UK, he said.
He also feels that the company has responded very well to the challenges presented by Covid-19 during 2020.
Strategic plan
Moving forward, the group's strategic plan is to triple its international turnover and grow its position as a large, independent European broker by increasing its brand presence across major economic centres in Western Europe.
As a result of this approach, the broker rebranded its subsidiaries in Switzerland and Portugal on 14 June 2021 to sit under the Verlingue brand name - this includes Advantis, S&P and Meex in Switzerland and Luso Atlantica in Portugal.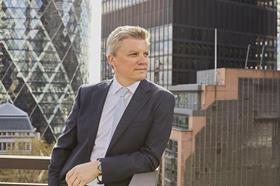 Benjamin Verlingue, director of the company's international subsidiaries, added: "We are extremely proud and excited about the acceleration of our growth and the recent rebranding and integration of our Swiss and Portuguese subsidiaries, underlining their great faith in the Verlingue project.
"This new step will enable us to capitalise on our shared values and the strength of the Verlingue brand for the benefit of all our clients.
"The positive feedback from our latest operations has further reinforced our desire to accelerate our plan to build a large, family-owned and independent European insurance broker."
Verlingue is a subsidiary of the Adelaïde Group – it employs around 1,200 people worldwide and operates out of 24 regional offices in France, the UK, Switzerland and Portugal.
The company negotiates premiums of €2.2bn (£140m) on behalf of its clients.