Aviva's capital and liquidity has been strengthened with an increase in excess capital of around £2.1bn
Aviva has approved the sale of its French business for €3.2bn to Aéma Groupe, a French mutual insurer that has eight million customers, revenues of over €8bn and €7.4bn in equity.
The transaction is part of its strategic transformation to focus on its strongest businesses in the UK, Ireland and Canada.
The deal will significantly strengthen Aviva's capital and liquidity, with an increase in excess capital of around £2.1bn and centre cash of around £2.8bn.
Amanda Blanc, chief executive of Aviva, said: "The sale of Aviva France is a very significant milestone in the delivery of our strategy. It is an excellent outcome for shareholders, customers, employees and distributors. The transaction will increase Aviva's financial strength, remove significant volatility and bring real focus to the group.
"Aéma Groupe has a strong heritage in the French insurance industry and this transaction will propel it to a top five position in the French market. I am confident Aéma Groupe will be an excellent owner of Aviva France."
The transaction covers the French life, general insurance and asset management businesses and the 75% shareholding in UFF5 (Aviva France).
It is expected to complete by the end of 2021 and is subject to consultation and customary conditions, as well regulatory approvals.
A further update on the deal will be provided with Aviva's results on 4 March 2021.
Reducing volatility
Aviva France is the largest part of the insurer's manage-for-value portfolio. Its core business is capital intensive; this transaction will therefore reduce the volatility in the group's solvency ratio by removing exposure to interest rate risk from the Eurofond's guaranteed life insurance product.
As part of the transaction with Aéma Groupe, Aviva has agreed to customary warranties and indemnities – this includes a specific indemnity agreement in respect of the 'known price' contracts, written by Abeille Vie between 1989 and 1997, which would share the risk in unlikely scenarios of certain costs and have a negligible impact on Aviva's solvency position.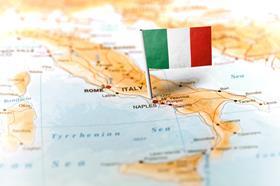 Financial services organisation Jeffries said on the deal: "In our view, the disposal of Aviva France is the most significant of Aviva's potential disposals, as this business made the group highly exposed to low interest rates and highly correlated to French yields especially.
"Disposing of Aviva France (and the AFER contract) therefore de-risks Aviva and creates more than £2bn of proceeds that can de-lever the rest of the group."
Increased capital
Aviva hopes to use the increased capital and cash from the transaction to support its capital framework of debt reduction, provide investment for long-term growth and offer the return of excess capital to shareholders.
Meanwhile, up to £0.5bn of the cash proceeds will be used to accelerate repayment of some of the group's internal loan with Aviva Insurance Limited.