The insurer confirmed that it was "exploring options"
Aviva is reportedly in talks over the sale of its Italian operations, life insurance arm Aviva Vita.
According to Bloomberg, Aviva is in talks to sell its Italian life insurance business to CNP Assurances, based in Paris.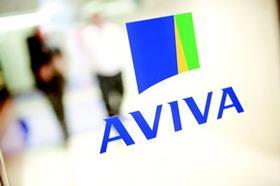 A spokesperson for Aviva said: "We are exploring options across our manage-for-value portfolio, including France, Poland, the remainder of Italy and our joint ventures."
The sale of Aviva Vita is expected to complete Q2 2021.
This follows Aviva's chief executive Amanda Blanc unveiling plans to refocus the business on becoming a "UK champion".
Meanwhile Allianz SE is in talks about buying Aviva's general insurance unit.
Last year in December, Aviva sold its entire Vietnam shareholding – Aviva Vietnam Life Insurance Company Limited - to Manulife Financial Asia Limited; this deal is expected to complete in H2 2021.