Last year, Aviva's chief executive revealed the insurer's new strategy focusing on the UK, Ireland and Canadian markets
Insurer Aviva has today (1 October 2021) completed of the sale of its Italian general insurance business, Aviva Italia, to Allianz for a £284m cash consideration.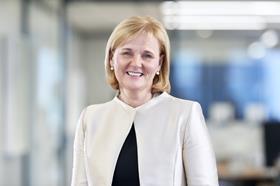 The sale of the remainder of Aviva's Italian business was initially announced on 4 March 2021 as part of the insurer's plans to streamline its operations and strengthen its balance sheet.
At the time, Aviva's chief executive Amanda Blanc said: "The sale of our Italian operations to high quality buyers is a positive outcome for our customers, employees, distributors and shareholders."
This follows Aviva selling its majority stake in connected home insurtech Neos to Sky UK in July.
Divestment deals
In March 2021, Aviva agreed to sell its entire Polish arm, Aviva Poland, to Allianz for €2.5bn (approximately £2.1bn).
In February 2021, Aviva was in talks about selling its Italian life insurance arm - Aviva Vita - to CNP Assurances in Paris.
Meanwhile, last year in November, Aviva announced the sale of 80% of Aviva Vita for £350m (€400m) as it continued to follow through in selling less profitable foreign businesses.
These divestments followed Blanc's statement in August 2020 revealing Aviva's new strategy to refocus the business on becoming a "UK champion" - it has since made a number of divestments, generating £5bn in cash proceeds.
This includes the sale of Aviva Italia, Aviva Vita, Aviva's life insurance arm in Turkey, Aviva Poland, Aviva's French business, Aviva's life insurance arm in Vietnam and its Singapore business.
Insurance Times has contacted Allianz for further comment.