Following the 'seismic move' to divest non-UK, Ireland and Canada-based businesses, group chief executive confirms that Aviva has a 'strength and performance that we didn't have before'
Back in August 2020, with just one month under her belt as group chief executive of insurance giant Aviva, Amanda Blanc laid out her plans to transform the insurer's operations.
Her three-pronged strategy was centred around divesting Aviva's Europe and Asia-based businesses, to instead concentrate on operations in the UK, Ireland and Canada. Alongside this meaty undertaking, Blanc committed to reform Aviva's performance and build its financial strength.
Now – two years on from the announcement of her strategic overhaul and following the publication of Aviva's 2022 half-year financial results today (10 August 2022) – Blanc has recognised that the insurer's change in strategy has "really given us the strength and performance that we didn't have before".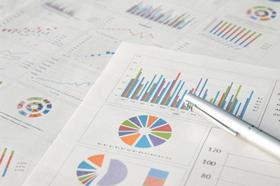 Addressing journalists via a conference call this morning, Blanc emphasised: "I do not feel that this business is in any way vulnerable."
She continued: "It was only two years ago that we set out a new strategy for the business around focusing the portfolio, improving the financial strength and transforming the performance of the business.
"We [have] dealt with the first [element] – we're now [a] UK, Ireland and Canada business. That was a seismic move in terms of the performance of this business and I can tell you, if we'd been sitting here today with some of the businesses that we previously owned, we would not be posting the results we have done today.
"That's really given us the strength and performance that we didn't have before."
Some of the businesses Aviva has sold over the last two years include its Polish arm, which was sold to Allianz in March 2021, as well as its Italian business – this deal completed in October 2021. It has additionally divested businesses in Turkey, Singapore, Vietnam and France, to name a few.
Blanc has also ticked off her metric around building financial strength, noting that Aviva's "balance sheet is in an extremely solid position".
She added: "We've had an excellent first half and today's results are testament to the progress we've made over the past two years in simplifying the business and building resilience.
"Aviva is growing and growing profitably – gross written premiums in the general insurance business are up 6%. Profitability is improving and operating profit is up 14% - significantly ahead of consensus.
"We've delivered an excellent overall combined operating ratio of 94%, despite the impact of inflation, demonstrating the scale and diversification of our general insurance business.
"You can see in these strong numbers that our diversified business and market-leading positions [are] a real advantage. It means that we've been able to withstand economic pressures and continue to grow."
Accelerating performance
In terms of Aviva's performance – the third component of her revamped strategy – Blanc said that "quarter by quarter, customer by customer, we're improving the business".
She continued: "The diversified nature of the business and [our] market-leading positions put us in a hugely positive position as we move forward. I do not feel that this business is in any way vulnerable.
"It's been a very strong start to the year, but we're not naïve – we know it's tough out there. We do, though, have excellent momentum and the benefits of our scale and diversified portfolio give us confidence we can continue to deliver for the remainder of the year and beyond.
"We now have a focused portfolio of high quality, high performing, market-leading franchises."
Demonstrating bolstered performance, Blanc explained that across the insurer's MyAviva app and its platform for brokers, Aviva Connect, the company has made "over 100 improvements". In addition, there have been "half a million new MyAviva registrations in the last 12 months".
For her, "this is really good news because these customers are twice as likely to buy a second policy from us".
Aviva Zero, the insurer's green motor insurance proposition which launched in February 2022, "has now sold over 10,000 policies" too.
Building on this trajectory, Aviva is also "actively exploring new growth opportunities", such as extending its existing partnership with TSB Bank.
The organisations originally teamed up in 2015 for a seven-year term, however in June this year, the companies confirmed that Aviva will now provide home and travel insurance to TSB's five million customers until 2028.
"We've demonstrated the growth within the business, but we can't rely purely on existing revenue streams," Blanc noted.
Investing in the UK
Blanc additionally told journalists that she is keen to see how reform to Solvency II requirements will be described and defined in the Financial Services Bill, which is currently going through the amendments process through both houses of the legislature following its publication in July 2022.
"The really key point here and the reason why this is important for us is we want to invest in UK infrastructure," she explained.
"As the UK's largest insurer, we really want to invest in the UK, so opening up the flexibility for us to be able to do that, to invest in infrastructure, we believe fits the agenda of our policyholders and the government's agenda.
"There's a significant amount of prudence in the Solvency II rules as they currently stand. Yes, Europe [is] loosening those rules and [it plans] to do that, I believe, next year – so it would be really good if we could get on with it."