The insurer will work to ensure a 'smooth transition for the future'
Aviva has sold its majority stake in smart home insurtech Neos to Sky UK.
A spokesperson for Aviva said: "Aviva has sold its shareholding in Neos, the connected home technology provider, as of 11 June 2021.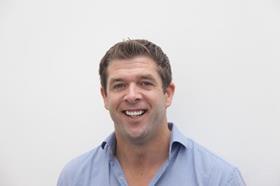 "We will work closely with the teams involved to ensure a smooth transition for the future."
Neos announced in February 2020 that it will no longer be offering insurance products under its own brand name - it decided to focus on the technology side of the business after surpassing its customer acquisition target of 150,000 in December 2019, which it aimed to double last year.
Aviva acquired a majority stake in Neos back in November 2018. The investment formed part of the insurer's strategy to build closer relationships with its customers through digital technology.
The partnership, which was built on Aviva's existing relationship with the insurtech, aimed to tackle escape of water claims as well as increase customer engagement.
Neos was founded by chief executive Matt Poll in 2016. Its focus is smart home technologies and services that enable customers to look after their homes via their smartphones, such as using an indoor security camera or a leak detector.
Sky UK and Neos have declined to comment.