In a recent webinar, Insurance Times's head of research Savan Shah was joined by Aviva's digital and automation director Maria Crockart as part of a panel of Aviva experts discussing how the acceleration of digital adoption in the insurance industry will continue to shift and evolve in a post-pandemic world
When the government announced the first lockdown on 23 March 2020, businesses were forced to rapidly review their digital and technological capabilities and assess what they needed to do to keep their people and operations running, as well as customer communication channels open, at a time when they were needed more than ever.
As we start to emerge from a dark, Covid-19-driven tunnel, there's a cautious sense of optimism in the air and the road ahead is paved with opportunity for brokers and insurers alike.
Investment in digital rising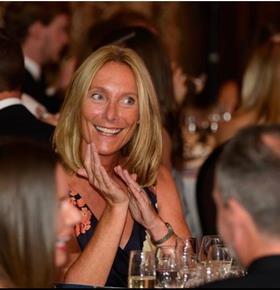 If someone had asked us to plan for a pandemic and assess the possible impact on infrastructure and operations, I couldn't possibly have estimated how long that would have taken or the costs involved to do so. But that was the reality for many businesses across the country in March 2020, with decisions made at pace to ensure business continuity.
More than 12 months later, I daresay there's a sense of cautious optimism in the air. The Insurance Times eTrade Survey highlighted that brokers are looking to invest more in digital to support improvements in customer retention (61%), customer development (58%) and employee productivity (60%)*.
It's great to see this forward-thinking attitude, which could be a reflection of the increased importance of digital and recognition of the role that it can play in businesses, both operationally and from a trading perspective. At Aviva, we've continued to invest in our people and our online propositions to maintain support and service levels, enhancing journeys and experiences.
In total, we made around 230 separate incremental changes, all of which add up to improve our offering and support for brokers. We've also started to invest in other areas: from digital innovations in risk management to our work with data and artificial intelligence to help provide more insights for underwriters and brokers to tackle underinsurance.
Automating processes also frees up thousands of hours of underwriting time to help focus on the more complex cases, which is where we can add real value. Our role as insurers is to align our investment plans to the ambitions of our brokers. We need to continue to listen to brokers, take on their feedback and help provide more solutions and propositions that allow them to develop and grow their businesses, providing great customer outcomes.
My advice to those looking to invest more in digital would be to have a clear plan in place and know your targeted outcomes. It's easy to get lost in 'efficiencies'. Your focus has to be the customer. Consider the investments you're making, the transformations you're delivering and measure the true customer impact they're having.
Cautious optimism
Despite being optimistic for the road ahead, there are still challenges in the market. The eTrade Survey also highlighted that customer retention was seen as the biggest challenge by 40% of brokers*, despite many also seeing digital as an opportunity to excel here.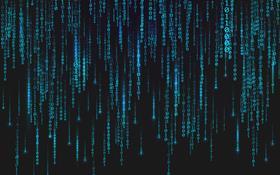 Businesses are also being impacted by the macro-environment – from economic uncertainty caused by Covid-19 and Brexit, to the current hard market conditions and inflationary increases. These outcomes are similar to those highlighted in our recent Risk Insights Report, which also went on to highlight the emerging threat of cyber, with 27% of businesses ranking it in their top five risks**.
This was a key driver for the launch of our new digital cyber proposition. It's at moments like this that broker insight and feedback play a critical role. We're not the experts. We're here to facilitate supportiour brokers to enable them to trade effectively and work to deliver propositions that help them to overcome some of the pain points and challenges they face.
Our focus on increasing digital capability means we can help to free up more time for brokers to concentrate on what they do best – providing expert advice for their customer, which is where they can drive retention and development.
What does the future hold?
There's currently a matched ambition in the market for digital trading, which I think will continue to grow and evolve.
Brokers want to do more online and insurers should do everything they can to support them to do so. We're moving away from the rules-based bundled up products and capabilities to more complex cases online, with limit thresholds being constantly stretched, especially on solutions like commercial combined.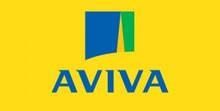 This doesn't mean everything will fit online. There are times when an underwriter will need to be involved to make sure the customer has the right level of cover for their needs, but the goal is to have the intelligence to catch these cases upfront and respond quickly enough for the broker to meet customer demand. I would also expect to see the continued adoption of cyber insurance.
While digital presents a huge opportunity for businesses, it also brings the additional risk from cyber criminals, who are targeting businesses with more sophisticated attacks. As education continues to improve and businesses start to see cyber as an essential part of their insurance cover, I'd expect to see more and more volume in this area.
I believe we'll also see more investment in communication channels to provide a different platform for customer interactions, as well as more demand from customers looking for 'insurance on-demand' as a result of the pandemic and evolving business models.
This is absolutely something we're keeping a close eye on and considering as part of our future developments.
A thank you
Finally, I'd like to thank everyone who took the time to take part in this year's Insurance Times eTrade Survey. I'm delighted that Aviva Fast Trade was ranked five stars for the third year in a row and I was also pleased to see that our service via platforms was ranked second this year, a jump from fifth in 2020.
Our shift in strategy to place equal priority on Fast Trade and eTrade channels has been recognised – I believe these results are evidence that we're delivering against our promise to constantly review and refine our offering, no matter where you choose to trade. There's lots to look forward to but, for now, on behalf of myself and my team, we thank you for your continued support. To know that all the hard work we do to support you is recognised makes it all worthwhile and I hope to see Aviva at the top of the extranet and software house ratings in 2022.
To find out more about Aviva's online proposition, including its new digital cyber product, search 'Aviva Broker Small Business' online.
*The Insurance Times eTrade Survey 2021 is based on feedback from 850 brokers rating service and support across insurer extranet and via software platforms.
**Research from Aviva's Risk Insight Report, published March 2021. The report was commissioned by YouGov to conduct research among UK business leaders.