The activist investor believes 'Aviva has been poorly managed for many years'
Swedish activist investment firm Cevian Capital has hinted that it is seeking a board member director appointment at insurer Aviva, following the purchase of a 5% holding in the business earlier this month, reported The Times.
Cevian's holding in Aviva is estimated to be worth around £800m.
Harlan Zimmerman, senior partner at Cevian Capital, told The Times that the investor tries to work constructively with business bosses where it is pushing for change and that the firm "aims to create value that is shared with all shareholders and stakeholders".
Furthermore, he noted that at companies outside the UK it is common for activists to take board seats.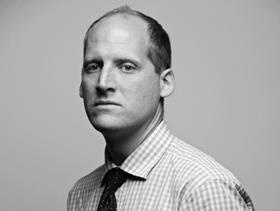 Cevian is Europe's biggest activist firm, with more than $16bn in assets.
Poorly managed
At the beginning of June, Cevian co-founder and managing partner Christer Gardell said: "Aviva has been poorly managed for many years and its high-quality core businesses have been held back by high costs and a series of bad strategic decisions."
In terms of returns for shareholders, Aviva chief executive Amanda Blanc has been looking to line shareholders' pockets with proceeds from the sales of various Aviva businesses outside of its key focus areas in the UK, Ireland and Canada.
Since taking the helm in July, Blanc has sold eight overseas businesses, including Aviva's operations in France, Singapore and Italy, raising £7.5bn.
According to The Guardian, alongside asking Aviva to return £5bn of excess capital to shareholders next year following these sales, Cevian is also pushing for more cost cuts, saying reductions of at least £500m could be achieved by 2023. Aviva has already committed to reducing its costs by £300m by 2022.
Reuters reported this month that analysts predict the insurer would have between £3.7bn and £6.6bn of excess capital following the completion of the asset sales.
An Aviva spokesperson told Insurance Times: "Aviva has made significant strategic progress over the past 11 months and we remain sharply focused on further improving our performance.
"We regularly engage with investors and welcome any thoughts which move us towards our goal of delivering long-term shareholder value."