In its preliminary financial results this morning, Aviva revealed its focus for the year ahead as it continues to transform at pace
Aviva reported a drop in operating profit for its UK general insurance (GI) business to £182m in 2020, down from £250m in 2019, according to its preliminary 2020 full year results released this morning.
The group's core markets saw operating profits fall by 2.6% as the Covid-19 pandemic hit profits in the UK and Ireland as well as Aviva Investors.
Whereas operating profit for GI in total in its core markets, including the UK, Ireland and Canada, was £500m in 2020 – up from £488m in 2019.
Group operating profit dipped slightly between 2019 and 2020, moving from £3,184m in 2019 to £3,161m last year.
Aviva revealed that it has now set its sights on sustainable growth across its core markets – namely the UK, Ireland and Canada.
In parallel with its financial results announcement, Aviva confirmed yet another market exit, this time from Aviva Italy. This adheres to the insurer's strategic growth plans.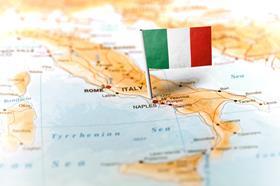 The move to exit Italy with the sale of its remaining Italian life and general insurance units for €873m is designed to enable the firm "to focus on its strongest businesses".
Although the transactions are subject to customary closing conditions, regulatory and anti-trust approvals, it is expected to complete in H2 2021.
Amanda Blanc, chief executive of Aviva, said: "Our performance in 2020 demonstrates the resilience of our core businesses and our growth potential."
Meanwhile, its International Financial Reporting Standards (IFRS) profit this year climbed to £2,910m – up from £2,663m. Plus, following the completion of both the Aviva France and Aviva Italy deals, the business said this will "significantly strengthen capital and liquidity".
Net written premiums (NWP) remained stable in 2020 at £7.7bn (2019: £7.7bn), while the combined operating ratio (COR) for GI was 96.8%, compared to 97.7% in 2019.
Seven divestments
Speaking about the sale of Aviva Italy, Blanc added: "Since I announced our new strategy in August last year, we have announced seven divestments that will generate over £5bn of cash proceeds.
"This rapid progress allows us to focus on transforming and growing our already strong businesses in the UK, Ireland and Canada."
Aviva expects to use the increased capital and cash to support its capital framework of debt reduction, investment for long-term growth and the return of excess capital to shareholders.
The insurer's shares rose by 3.1% in early trading, with the final dividend of 14p per share taking the full year total to 21p (2019: 15.5p). Aviva aims to grow the dividend by a low to mid-single digit percentage.
It will also be building on announced sales of Singapore, Vietnam, Hong Kong, Indonesia and Turkey.
Blanc said: "We delivered record sales in group protection, record sales of bulk purchase annuities and record net flows in savings and retirement, where we are the largest provider of workplace pensions in the UK.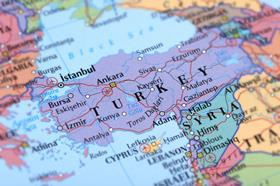 "Aviva is financially strong and following the completion of the major disposals, we will be in a position to make a substantial return of capital to our shareholders.
"We are also announcing today an £800m debt tender offer. This allows us to accelerate our debt reduction plans and lower debt by a total of £1.7bn in the first half of this year."
A pretty good year
Nicholas Hyett, equity analyst at Hargreaves Lansdown, said on Aviva's results: "Full year operating profits are well ahead of market expectations and, with sold signs going up on the Italian business, that's made 2020 a pretty good year for Aviva, all things considered.
"The sizeable cash infusion from the French and Italian sales means the balance sheet ratios will be back within the group's target range, providing fuel for growth and potential shareholder returns.
"Dividend growth is likely to be modest from here, but with a yield of over 5%, investors are still being well rewarded on that front and we wouldn't be entirely surprised to see some of the surplus capital coming back as a share buyback at some point.
"Cost savings remain an important part of the picture, with digitisation and automation creating significant opportunities for improved efficiency.
"There are interesting growth opportunities in the core business too, such as bulk annuities, and we think Aviva Investors is a bit underutilised at the moment. A slimmer, more capital rich Aviva has the tools to make the most of the opportunities ahead."
Year of significant change
Over the past year, Blanc said Aviva has supported its customers in the most challenging of circumstances.
Blanc explained: "2020 was a year of significant change for Aviva. We have taken major steps forward in simplifying the business, most recently with the sale of Aviva France and today's announcement of the sale of the rest of our Italian operations.
"We are putting customers at the heart of everything we do and I am confident we will transform Aviva's financial performance and deliver greater value for our shareholders. I recognise we have much more to do and we are getting on with it."
Aviva expects a £1.7bn debt reduction in H1 2021 including the £800m tender offer announced today.
"Across the whole of Aviva, our people have been outstanding and I cannot thank them enough for all they have achieved," Blanc added.