In Insurance Times's March 2021 issue, Aviva's digital and automation director Maria Crockart discusses how the industry has risen to the digital challenges of the past year
While the last 12 months has been difficult and challenging for us all, we've seen how resilient and adaptable the insurance industry can be.
One of the notable changes we've seen over the last year is the prominence of digital trading and the accelerated adoption from brokers and insurers.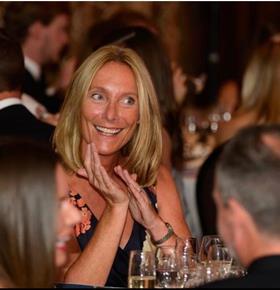 What's changed?
Digital trading services already play a big role in our market, but the last year has seen additional emphasis placed on these channels, whether on insurer hosted extranets or software house etrading.
The ability to trade online hasn't changed in the main – brokers still access solutions for their clients through their preferred digital platform.
The shift that we've seen is an aligned ambition in the market. Brokers want to do more digitally as they adapt to the 'new normal' of working from home and flexible working, and insurers should be doing everything they can to support them to do so.
This has accelerated insurer plans to widen appetite, increase capacity and enhance products to support the demand, allowing more business to be placed digitally, including risks that may have been taken offline previously.
This has been a big focus for Aviva.
In 2020, we maintained our commitment to deliver change innovations for our brokers, with product developments including single vehicle capability on minifleet, widened criteria on office and surgery, enhanced functionality and flexibility on Fast Trade and software house platforms, live chat developments to allow underwriters to co-browse and the introduction of a dedicated etrade operational team – we were there when you needed us.
We've also seen brokers accelerate their own adoption plans. With many having to rapidly deploy additional IT infrastructure to support homeworking, 12 months down the line, we're seeing the effects of this.
The flexible approach to working has changed how and when brokers interact with us. We're noticing lower call volumes, with more enquiries directed through our live chat and email channels, as many juggle work, school and family life.
We worked at pace to move our operational staff to a remote model to ensure that these channels remained open, which is something that I look back on with great pride.
What does the future hold?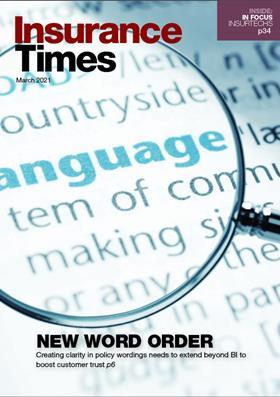 Around 22% of UK businesses said that investing in technology and digital adoption is one of their top three priorities in 2021, according to our latest Risk Insight Report.
Our expectation is that the last 12 months will lay a foundation for more digital integration and maximisation.
From a trading perspective, capability and appetite will continue to expand, meaning we expect more complex and high-value risks placed online.
Brokers will also be looking to expand their digital capabilities. How will they continue to evolve to provide digital solutions to their clients? From virtual meetings and on-site visits, to providing live chat support and functionality for clients to log their claims online. Ultimately, this will result in a better experience and more convenience for the client.
At Aviva, our focus moving forward is clear – more of the same.
We'll continue to expand our capabilities across Fast Trade and our software house relationships, ensuring that the level of service and experience of trading with us is consistent.
Brokers can also expect more enhancements to keep pace with market conditions. A testament to this is the launch of our new digitally traded cyber product, which was developed with feedback and due to the increasing need for cyber security - over a quarter of business leaders we spoke to name cyber security and cyber incidents as a risk they are particularly exposed to.­
My commitment to you is that we'll continue to review and improve our digital proposition to bring the best of Aviva to you online.
The last year has been tough, but I'm proud of how we responded to maintain the level of service you expect from us. As we enter what I hope will be a period of optimism, I'm excited to see how our market will continue to evolve now and in the future.
Thank you for your continued support.