He plans to help boost Hiscox's retail operations in the UK
Avid Insurance Services chairman and former Brightside executive chairman Mark Cliff has joined insurer Hiscox as a non-executive director, to help boost its UK retail operations.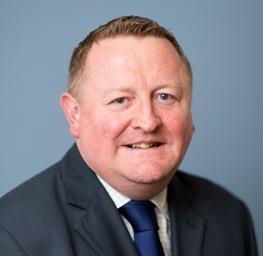 Cliff, who has 35 years of industry experience, will join the board of Hiscox Insurance, along with Lloyd's Market Association underwriting director Jane Hayes, on 1 July.
In recent years, he has been appointed in a number of senior non-executive director roles as firms look to tap into his experience and contacts in UK insurance.
Last year, he became chairman of MGA Avid.
Two years ago, he joined Be Wiser as a non-executive director.
James Illingworth, who was a non-executive director at MS Amlin Insurance until March 2020, also joins Hiscox and will sit on the board of Hiscox Syndicates Ltd (HSL), which oversees the insurer's globally traded specialty (re)insurance lines.
Hiscox chairman Robert Childs said: "We will benefit immensely from Mark, James and Jane's knowledge of the market, underwriting and distribution expertise, as we continue to pursue growth in UK retail and realise the opportunities that exist in our big-ticket lines.
"These appointments bolster our existing senior expertise and it is always pleasing to attract this calibre of experience to our UK boards."