Finance veteran Roberts will offer a 'fresh perspective' in his upcoming role, governor says
Beazley plc's chair David Roberts will be standing down from the firm's board in autumn 2022 to take up a new role as chair of the Bank of England's Court after being appointed by Her Majesty the Queen.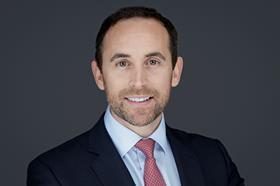 Roberts will be succeeding Sir Bradley Fried, who served as chair of the Bank of England's Court from June 2018 to June 2022.
The Bank's Court acts as the governing body responsible for setting the organisation's strategy, budget and taking key decisions on resourcing and appointments.
As chair, Roberts will be responsible for leadership of the Court and ensuring its effectiveness on all aspects of its role.
Andrew Bailey, governor of the Bank of England, said: "I am delighted that David Roberts has been appointed as our new chair of Court.
"This role is key to the Bank's governance and the life of the Bank more broadly and I have no doubt that he will build on the excellent leadership provided by Brad Fried.
"David will bring a welcome fresh perspective to Court and I look forward to working with him."
Roberts added: "I am deeply honoured to be joining the Bank as chair and look forward to working with Andrew Bailey, my fellow directors, and the wider Bank team to deliver the organisation's core mission for the British public."
Succession
Beazley will update the market with precise timing of Roberts' departure in due course.
If a new chair is not chosen, senior independent director Christine LaSala will head up the board and the nomination committee on an interim basis.
In addition, non-executive directors Bob Stuchbery and Nicola Hodson will act as interim senior independent director and interim chair of the remuneration committee respectively while the search for a replacement board chair is undertaken.
Once a chair is appointed, the directors will resume their usual responsibilities.
Roberts joined Beazley in October 2017, according to Companies House.
LaSala said: "I would like to thank David Roberts for the important role he has played at Beazley over the past five years, most notably as we faced the challenges of Covid-19 and the transformation of our executive management team.
"In particular, the board would like to thank David for the leadership he has shown in improving diversity and inclusion at Beazley.
"He leaves us a stronger business with an exciting future.
"As a business focused on risk management and insurance, we are committed to providing stability and continuity to all our stakeholders.
"We are now embarking on a process of selecting a successor and we will provide an update in due course."