The new hire succeeds Paul Gildersleeves, who was employed by the firm for more than 10 years
UK-based home and motor insurtech Policy Expert has appointed Kevin Chidwick as its new chief financial officer, subject to regulatory approval - he will suceed Paul Gildersleeves, who retired from the business last month (June 2022).
Chidwick has more than 35 years of financial services experience – he has previously worked as chief financial officer at both Aspen Insurance Group and Admiral Group. He also worked as top boss at Confused.com between 2010 and 2011.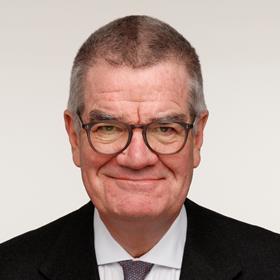 Gildersleeves, meanwhile, was employed by Policy Expert for around 10 years.
Policy Expert's executive chairman, Steve Hardy, said: "Policy Expert has become one of the UK's most successful insurtech businesses, graduating from [a] startup to become a high-performing, profitable and scalable proposition.
"It's clear our approach of blending data science, proprietary tech and artificial intelligence to improve the customer experience and overcome traditional frustrations with insurance to benefit customers is working.
"I'd like to thank Paul for his hard work over the last 10 years and I look forward to working with Kevin to continue our growth."
'Rapid growth'
Chidwick added: "This is a really exciting time to join the Policy Expert team.
"The business has long stood out to me as one to watch as the first home insurance proposition engineered for the aggregated 21st century insurance market.
"Its rapid growth is a sign of a business that is proving its ability to outperform established brands and I'm looking forward to playing my part in continuing the growth of the business."