Its new policy can be tailored to cover multiple cats or dogs under a single cover
Insurer Staysure Group has launched a new product that aims to transform pet insurance.
Trading under the name Petsure, which is part of the Staysure Group, the insurer seeks to help every cat and dog - regardless of pre-existing medical conditions or age.
Committing to delivering fair pricing, the new Petsure policy has no exclusion periods for policyholders who switch cover from an existing insurer offering like-for-like cover.
Ryan Howsam, Staysure's chief executive, said: "Petsure will completely redefine the way people can buy pet insurance for cats and dogs with medical conditions.
"Building on the heritage of the Staysure brand, Petsure provides a simple and easy solution for customers to find the cover they require for their beloved pets."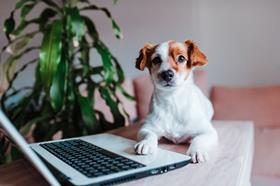 Pre-existing medical conditions
According to Petsure, most other providers for pet insurance have restrictions for older pets - particularly if the dog in question is over the age of eight, or aged over 10 for cats.
Petsure seeks to mitigate potential issues around the age of pets and subsequent health conditions by allowing customers to build a policy that suits them and their pets' needs using different add-ons, such as dental illness.
It claims to have one of the widest choices of vet fee levels in the market - £1,000 to £15,000 - regardless of whether pets have pre-existing medical conditions or not.
Celebrity veterinarian Dr Scott Miller said: "Every day I see pets come into my clinics with worried owners. Worrying for the wellbeing of your pet is expected, but worrying about the cost of treatment should not be a concern.
"That's why I'm so thrilled that a product has launched to ensure our furry friends with most pre-existing conditions can be treated and pet prejudice is no longer an issue."
Petsure's policy can also be tailored to cover a combination of up to eight cats or dogs on a single policy.
In addition, as certain common pet health issues can be treated remotely, it also offers unlimited 24 hour video access to vets through video consultation service FirstVet to all Petsure users.