Investing in the latest technology will be a 'real game changer' for both businesses and customers
For insurers and brokers that want to take advantage of the "booming" pet insurance market in the UK, leveraging technologies like artificial intelligence (AI) and machine learning (ML) will be a "real game changer" in terms of what the industry can offer regarding claims, said Mark Colonnese, director at insurtech Aquarium Software.
Speaking exclusively to Insurance Times, he explained: "The reality is there's been a huge cohort of pets coming into the system and hopefully they're going to be around for the next 10, 15, 20 years.
"A lot of people are realising that [pet insurance is] a high growth product – it's a product that your customers, if you get it right, they're going to want for a long time.
"The market is underserved, so there's plenty of room for growth for everyone."
According to ABI's latest figures, published in April 2021, pet insurers processed claims equivalent to a total of £2.2m every day in 2020, mainly to cover the costs of veterinary treatment.
This is 80% higher than the amount recorded 10 years ago and the second highest figure reported since the trade body started collecting data back in 2007.
Colonnese added: "If you've got a legacy book of home and motor, your growth numbers are going to be nowhere near that, so I think it's a really exciting vertical to be in right now."
Despite the uptick in claims, Colonnese predicts that only 25% to 30% of pet owners hold insurance in the UK.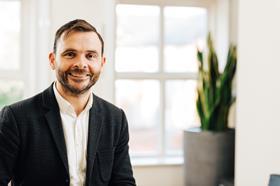 'Sticky' insurance claims
One of the reasons why pet insurance is considered to be so "sticky" is because of pets with pre-existing conditions, added Colonnese.
For example, if a person makes a pet insurance claim, the claimant cannot then move their insurance policy to another insurer and receive cover for a pre-existing condition because it will be excluded.
Colonnese said: "Therefore, normally as a customer you're generally motivated to stay put - this can sometimes be a hostage to fortune.
"Customers, for good or bad, are warned about this.
"[However] it's the major source of complaints for pet insurance – when it does actually come to the time to claim, the policyholders have assumed they are covered for something [but] they are not because there is a pre-existing condition, despite the fact that the insurers have done their best to make sure that people are made aware."
Discussing how some insurance companies are managing this expectation gap, Colonnese said: "They can tell the customer before they've had a claim – look we've gone and checked the medical records and Tiddles has had a kidney illness and if that does reoccur, we are not going to cover that.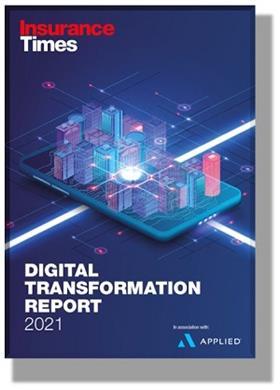 "Whilst that is maybe disappointing for the customer, at least there are no nasty surprises at the time of claim."
Data-led AI company Ferris.ai, meanwhile, has developed a risk screening model that aims to empower insurers to "take a more balanced view on a pre-exisitng condition".
If these types of strategies are deployed before claims are made, this could "suddenly allow switching like it's never been possible before", Colonnese added.
Technological advancements
To improve the pet insurance claims process and help boost business, Aquarium Software has chosen to "rearchitect" its platform by leveraging technology and drawing from learnings over the past decade to form a "focused offering which hopefully will be a market leader".
Colonnese explained: "We have done a lot of work looking at claims history and understanding legacy claims, how vets treat animals, what medications they use for what breeds at what ages and effectively wrapping all of that knowledge up into an AI-ML model that enables us to automate claims.
"That's a real game changer in terms of being able to offer, in some instances, a real-time customer claims settlement situation – certain customers are literally getting their claims settled whilst they're leaving the vet."
The software company's platform is designed to provide an end-to-end digital insurance solution, to help organisations manage their business and pet insurance strategies more profitably.
Discussing the importance behind the platform changes, Colonnese said: "There is still a lot of legacy out there.
"You can wrap middleware, [a type of software that provides common services and capabilities to applications outside of what is provided by the operating system], around a lot of this stuff, but if you really want to take full advantage of [application programming interface] micro services componentised software architecture, where you can plug into GPS tracking systems, practice management systems [and] different commercial offerings easily, cheaply and quickly, you really need to get onto the latest technology."
One such technological advancement that can influence pet insurance claims is GPS tracking.
Colonnese said: "You could certainly understand whether a dog is being walked more often than not and, generally, dogs that are walked more frequently are lower insurance risks, so that is an interesting one.
"The challenge there is to power a GPS tracker and that is a tough nut to crack.
"But I daresay, that will get solved within the next decade."
Aquarium Software was acquired by US pet insurance provider Trupanion in 2020 for its digital technology capabilities in the pet insurance market. The insurtech will be working closely with the American company - a key business focus is the rapidly growing pet insurance market in North America.
Aquarium's work with its customers in other regions - including the UK, Australia and New Zealand - will continue.