The group will be investing in 'planting new seeds for product diversification' to improve customers' claims journeys, adds chief exec
As the FCA's new general insurance pricing rules are set to take effect from January 2022, Admiral Group chief executive Milena Mondini de Focatiis expects "very interesting" times ahead for distinguishing how customer behaviour may change as a result of the reforms.
Speaking to journalists following the publication of the insurer's 2021 half year results this morning (11 August 2021), she said: "We will see how fast the impact of these reforms will play out and how much [the cost of this impact] is going to be.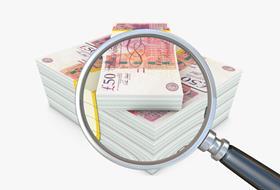 "In the future, we'll probably see price increases in [new] business to match the reform, as well as [a] reduction in renewal for us and the rest of the market.
"I tend to think it's going to be an evolution rather than a revolution, but in terms of preparedness, we feel confident with that to meet the starting point next year."
The FCA's policy statement, which sets out the final rules to address price walking and consumer harm in home and motor insurance products, was published in May 2021.
The regulator has given the industry two deadlines in terms of implementing its pricing reforms – 1 October for system and product governance changes, and the end of 2021 for pricing updates, auto-renewal remedies and premium finance disclosures.
Firms will be expected to inform customers about renewal updates, such as whether the terms and conditions of an individual's policy provide for automatic renewal, by 1 January 2022.
Given the significance and complexity of the FCA's remedies, Admiral will continue to consult with subject matter experts and an external assurance partner during the implementation process.
Boosting existing strengths
Considering the new rules, Admiral stated it is supportive of the remedies as the group believes the changes will be beneficial for both the insurance market and consumers.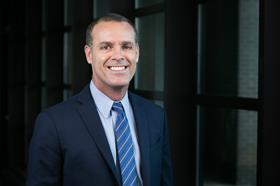 The group is also focused on ensuring that it appropriately and compliantly interprets the FCA's policy statement in order to achieve its desired outcomes, all while remaining competitive in the UK home and motor insurance markets.
In addition to believing the group is "ready and confident" to meet the outlined requirements, Mondini de Focatiis explained that the reforms are also "an opportunity [for Admiral] to continue to build on [its] strengths that are very much related with pricing and doing what is right for our customer".
To meet and exceed customer demand, therefore, Admiral is "planting new seeds for product diversification", Mondini de Focatiis revealed.
She continued: "It's important for the business to diversify and to be more resilient in case there are more important changes to the motor insurance market in general in the future, but more importantly, we like to offer more products to our customers because we think that's a better proposition for them – to have more products with an insurer – so we are thinking hard about how to diversify and where to diversify."
New ventures
In terms of exploring new product opportunities, the group set up a UK-based "incubator of new ventures" called Admiral Pioneer in March 2020.
Admiral Pioneer seeds, launches and scales new independent businesses with the aim of better meeting customer needs.
Car insurer Veygo, for example, which initially sat within the core Admiral Group, joined the new entity earlier this year (2021) to help power the business into its next stage of growth – this is being achieved through a collaborative approach in experimenting and proving new products, business models and partnerships.
Mondini de Focatiis added: "The other area that we always look at very carefully is the changing mobility factor [how fast customers change and leave a proposition] and also try to evolve our product [to] ensure that we will always be together with our customers."